Welcome to our box for this month!
Hey Brew Boxer!
Welcome to our May #0017 Edition of brew box. In light of the current pandemic we've supported our roasting partners here in Ireland who have supported us throughout our first year in business. They're some of our favourites and we know you'll enjoy these coffees too.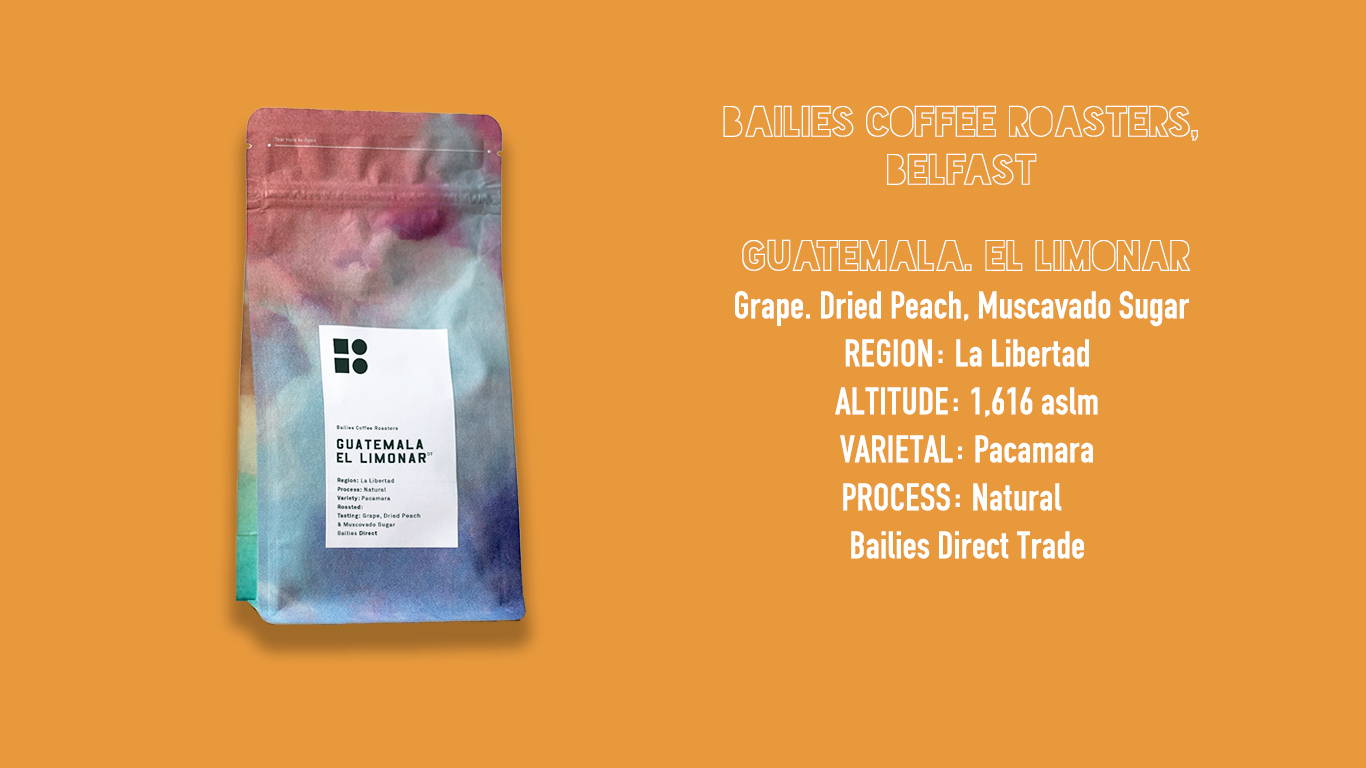 Pacamara Coffee, what is it?
The pacamara coffee varietal is super special. A very large sized bean, It can be frequently found in other Central American producing countries and is capable of displaying a wide variety of cup profiles.
Capable of producing exceptional cup quality. Very high susceptibility to coffee leaf rust. Variety not uniform; plants are not stable from one generation to the next.
Originated from a cross between Pacas and Maragogipe. Incomplete pedigree selection conducted by the Salvadoran Institute of Coffee Research (ISIC). Grown primarily in El Salvador, where it is frequently dominates Cup of Excellence competitions for high cup quality. A similar variety, Maracaturra, likely originated from a natural cross between Caturra x Maragogipe in Nicaragua. Initial selections were made by the Nicaraguan Institute of Agricultural Technology (INTA) in 1976, which were never completed following the Sandinista revolution. Further selections were made by private producers in Central America, but the variety has never been stabilized.

Pacamaras usually have complex and intense aromas; medium to dense bodies with creamy textures; and elegant acidity with flavors that swing from sweet notes of chocolate and butterscotch to fruitier undertones that remind me of citrics, red berries, and stone fruits.The Pacamara is a medium-sized tree with thick foliage, short internodes, and large leaves. The cherries it produces are long and have a small protuberance, and the seeds are large and oval in shape.

Pacamara plants inherit the dwarfism gene from the Pacas varietal, and the large bean size from Maragogype.As a result of this, Pacamara plants are more dense and compact in stature. This makes them more wind resistant than Maragogype plants. The plants can therefore be grown closer together and on steep slopes. These qualities are ideal for growth at optimally high altitudes. These factors leads to a higher productivity relative to Maragogype plants.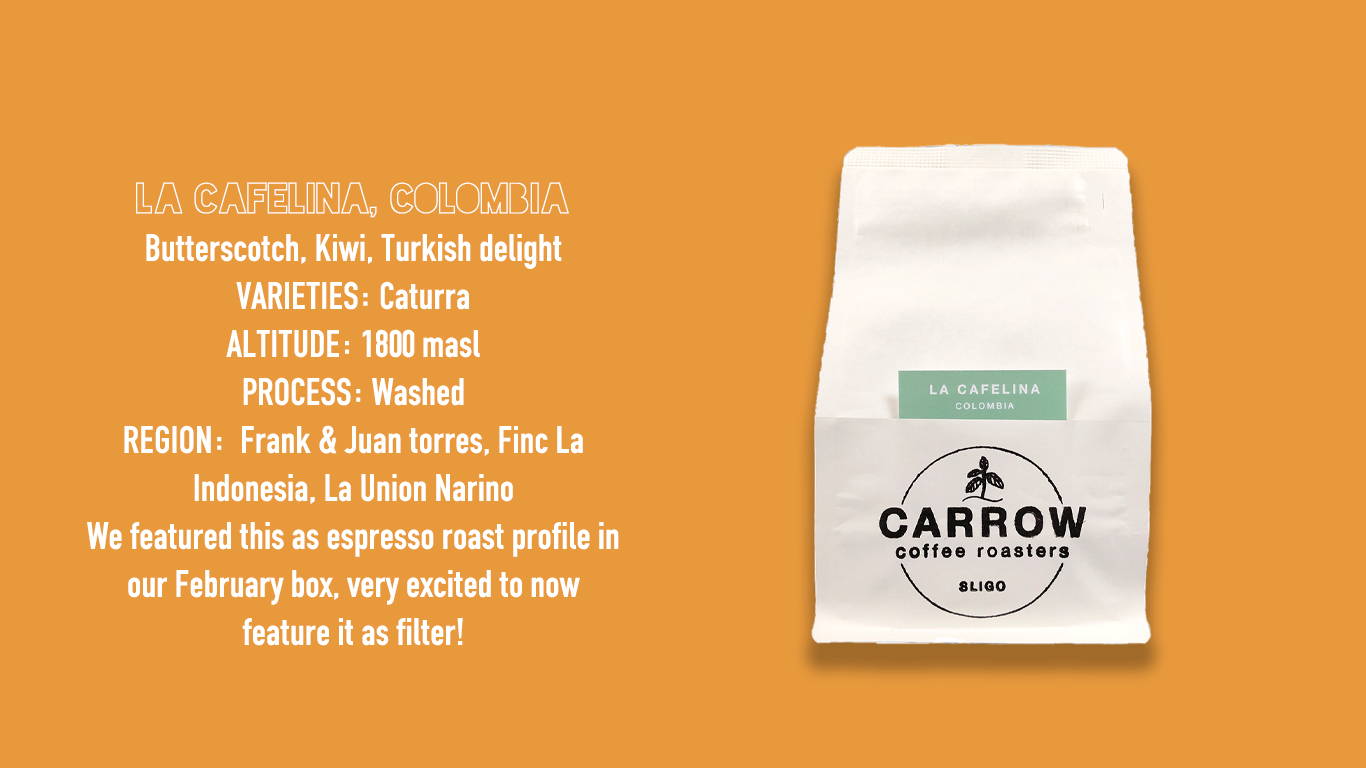 Same coffee different roast profile?
So if you're new to coffee, the reason why we have a filter subscription and an espresso subscription is because these coffees have different roast profiles for how they're brewed. If you think about it this way, espresso requires a huge amount of pressure to extract the organic materials from the coffee. Filter on the other hand is brewed by pouring water through the coffee in a longer amount of time.
This is why you create different roast profiles for the way coffee is brewed.
A Roast Profile is a way to record our actions and decisions in response to feedback from the beans, as they respond to the application of heat on a particular roasting machine and as we try to encourage an intended end flavour for a specific coffee bean

Originally Andrew had prepared a roast profile for this coffee suitable to espresso,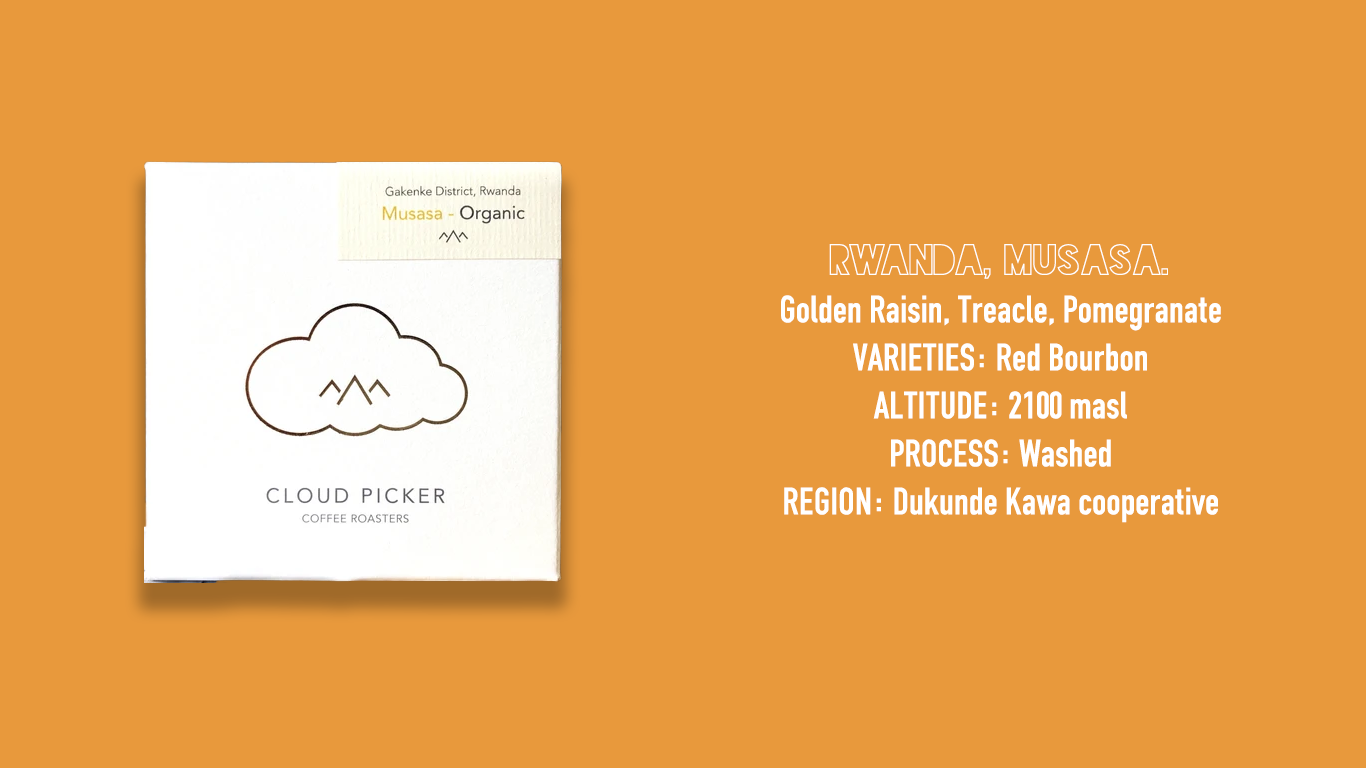 What does the organic mean?
ROAM, Rwanda Organic Argiculture Movement is a National Umbrella Organization which unites producers, farmers' organizations, processors, exporters companies, importers companies, institutions and organizations which are greatly involved in or support organic production, processing, marketing and export in Organic sector in Rwanda. ROAM's vision is "Increased incomes and improved livelihoods in RWANDA through adoption of Organic Agriculture".ROAM was established in 2007 and obtained its regal recognition in 2014 as a National non-governmental organization of public interest.
ROAM has almost up to 30,000 members who work in organic production, processing and marketing of organic coffee, tea, fruit and vegetables, potatoes, beans, cassava, the essential oil, etc. Our main activities are to represent and promote the organic sector in Rwanda, to facilitate the establishment of laws and regulations as well as technical advice in the field of production, training, certification and marketing of organic products, to coordinate all activities related to certification services and organic inspection acceptable both at the national, regional and international levels, attract Donors and investors to invest in the field of organic agriculture, lobby and advocacy for organic farming and to participate in the formulation and the implementation of organic agriculture policies in Rwanda.
The Co-operative
The Dukunde Kawa Cooperative was established in 2000 with help from USAID's SPREAD program that was dedicated to the development of specialty coffee in Rwanda. The cooperative became Fairtrade Organic certified in 2004. The Musasa Dukunde Kawa cooperative has three washing stations lying high in Rwanda's rugged northwest. Mbilima – the cooperative's second washing station - was built by the co-op in 2005 with profits earned from their first washing station, Ruli, constructed only two years prior. Constructed at a vertiginous 2,020 metres above sea level, it is one of Rwanda's highest washing stations.
Much of the success of Musasa Dukunde Kawa can be attributed to the transformational PEARL programme of which it was a part. The project switched the focus in the Rwandan coffee sector from an historic emphasis on quantity to one of quality, thus opening Rwanda up to the much more highly-valued specialty coffee market. The programme and its successor, SPREAD, have been invaluable in helping Rwanda's small-scale coffee farmers to rebuild their production in the wake of the devastating 1994 genocide and the 1990s world coffee crash.
Most of the small scale producers with whom Musasa Dukunde Kawa works own less than a quarter of a hectare of land, where they cultivate an average of only 250 - 300 coffee trees each as well as other subsistence food crops such as maize and beans. The cooperative gives these small farmers the chance to combine their harvests and process cherries centrally. Before the proliferation of washing stations such as Mbilima, the norm in Rwanda was for small farmers to sell semi-processed cherries on to a middleman, and the market was dominated by a single exporter. This commodity-focused system - coupled with declining world prices in the 1990s - brought severe hardship to farmers, some of whom abandoned coffee entirely.
Today, it's a different picture. Farmers who work with Musasa Dukunde Kawa have seen their income at least double, and the co-op produces some outstanding lots for the specialty market year after year. 'Musasa' means 'a place to make a bed' and 'Dukunde Kawa' means 'let's love coffee' in Kinyarwanda - a reference to the power of coffee to improve the lives of those in rural communities. Musasa Dukunde Kawa now owns three washing stations and is one of Rwanda's larger cooperatives, with 2,148 members as of the 2014/15 crop year.

Mbilima washing station began serving local farmers in 2006 and today buys and processes cherries from just under a quarter of the cooperative's membership. The numbers and paperwork involved are substantial! All of this is overseen by Wet Mill Manager, Jon Bosco Habimana, who has held the post since 2012. Under his direction and the assistance of 4 permanent staff and 67 seasonal workers, Mbilima has grown to process 2 containers of exportable coffee, of which Mercanta selects the finest.
The Processing
The level of care that Musasa Dukunde Kawa Mbilima takes over the processing is impressive. Cherries are hand-picked only when fully ripe and then pulped that same evening using a mechanical pulper that divides the beans into three grades by weight.After pulping, the coffee is fermented overnight (for around 12 hours) and then graded again using flotation channels that sort the coffee by weight (the heaviest – or A1 – usually being the best).
The wet parchment is then soaked in water for between 18 and 24 hours to stabilise moisture content.As at most washing stations in Rwanda, women do the majority of the hand sorting. This takes place in two stages - on the covered pre-drying tables and on the drying tables. Washed beans are moved from the wet fermentation tanks onto the pre-drying tables, where they are intensively sorted under shade for around six hours. The idea is that greens (unripes) are still visible when the beans are damp, while the roofs over the tables protect the beans from the direct sunlight.
Next, the beans are moved onto the washing station's extensive drying tables for around 14 days (depending on the weather), where they are sorted again for defects, turned regularly and protected from rain and the midday sun by covers, ensuring both even drying and the removal of any damaged or 'funny looking' beans. After reaching 11% humidity, the coffee is then stored in parchment in Mbilima's purpose-built warehouse prior to final dry-milling and hand-sorting at the Cooperative's brand new dry mill in Kigali. Each coffee that arrives is also cupped by Musasa's team of expert cuppers along with the Q-graders of their exporting partner, Rwashocco.
Lots are usually separated out by days. Upon delivery as cherry, the coffee receives a paper 'ticket' that follows the lot through all its processing. This ticket bears the date of harvest and the grade (A1, A2 etc) of the coffee – for instance, if a coffee lot is called 'Lot 1- 06/04 - A1', this means it was the first lot processed on April 4 and the grade is A1. This simple but effective practice is a crucial tool in controlling quality and ensuring the traceability of lots.
In addition to the great work that the cooperative does with quality improvement and assurance, they also have various social programs that greatly contribute to the livelihoods of their members. School fees and medical insurance are provided along with training in quality and productivity in cultivation of coffee. The cooperative also gives cows as bonus payment for quality cherry. These cows not only produce milk for cheese, which helps improve diets and provides supplementary income for farmers, they also provide fertiliser for coffee! The cooperative has also invested in a fleet of tailor-made bikes that help smallholders deliver their cherry to the cooperative's washing stations. This not only reduces the labour required for producers but also means that it is easier to deliver cherry on the same day as picking, which helps ensure greater quality.Mercanta has been buying from Musasa Dukunde Kawa since 2007 - and we know this relationship will continue for many years to come.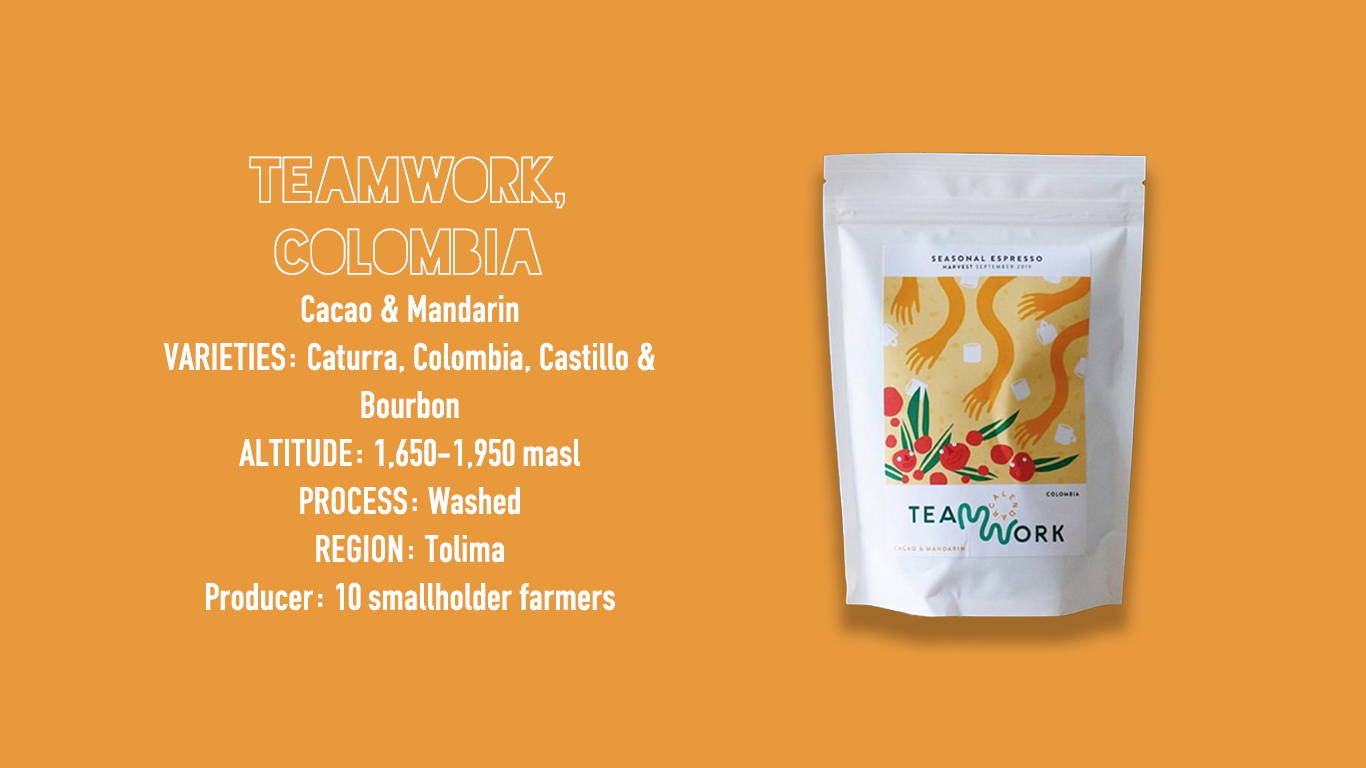 Today, nearly half of coffee production comes from countries predicted to lose more than 60% of land suitable for growing coffee by 2050. As temperatures rise, coffee farming is becoming increasingly difficult and less profitable for many producers across the globe. World Coffee Research is a non-profit organisation providing farmers with the tools, knowledge, and plants necessary to adapt in a changing climate. Together with our importing partners Caravela, we are donating €0.50c from every kilogram of TEAMWORK Seasonal Espresso to support their work. Learn more here: worldcoffeeresearch.org
We're super proud to be supporting this coffee purely because of the impact it makes on the farmers. It's one of the reason's we started BRew box is to highlight intiatives like this!
I've been dialing in this coffee at 18gs with a 30 second 36g shot and it's tasting absolutely delicious. Super sweet bold acidity.
If you're having any trouble dialing in coffees drop me an email or a message on instagram happy to help! roisin@brewbox-coffee.com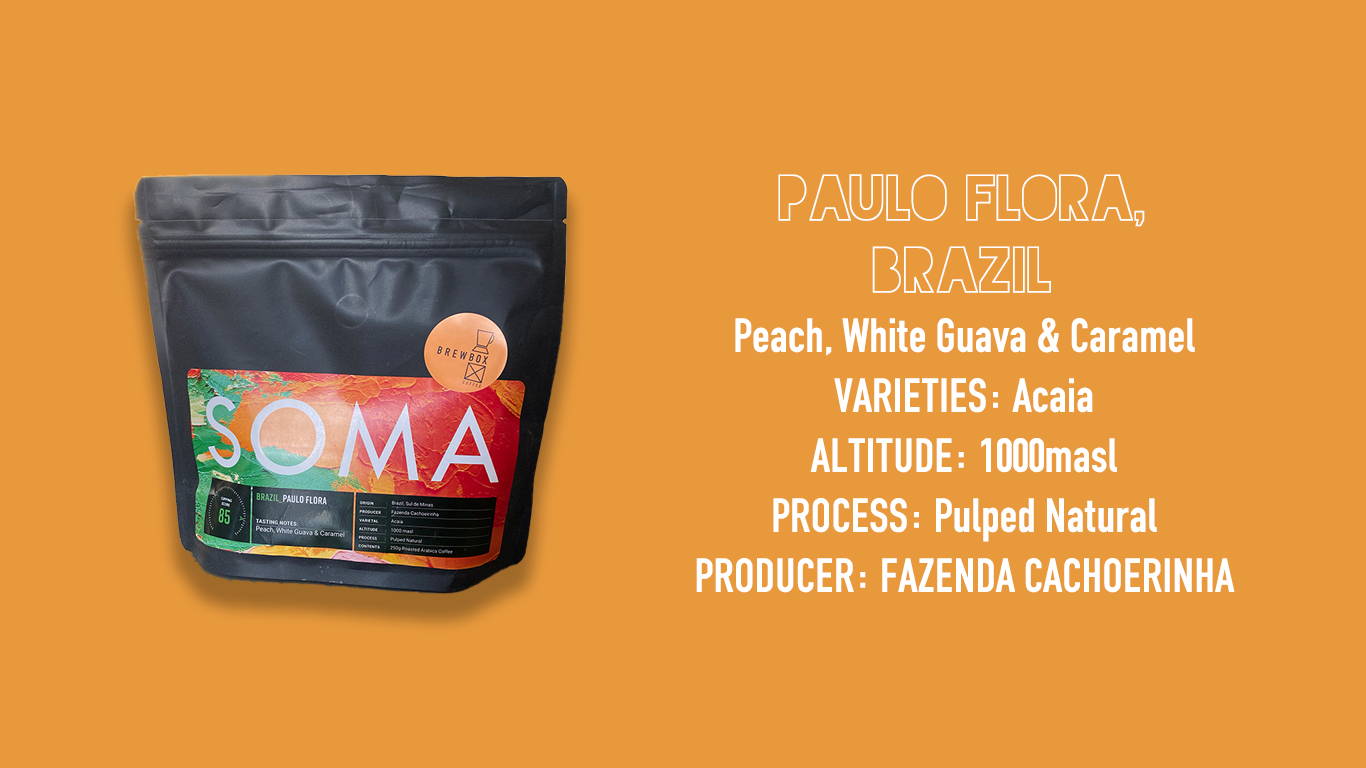 What is a pulped natural?
We've featured plenty of naturals in our boxes for espresso subscribers, those who have received both a washed and a natural espresso will have learned the difference between the two and the staggering different cups they create!
The method was pioneered in Brazil around twenty years ago, where it was originally called Cereja Descascada or "peeled cherry". This is because the process involves removing the skin of the fruit before letting the coffee dry with almost all of the pulp still on the beans.It's essentially a middle ground between the dry and wet processing methods. During the natural (or dry) method, the beans are dried entirely in their natural form, while the washed (or wet) process sees all of the soft fruit residue, both skin and pulp, removed before the coffee is dried.
There are other processing techniques which may be considered a variation of pulped natural, such as the honey process (especially the red honey process) and the semi-washed or semi-dried processes. This is when a portion (but not all) of the fruit pulp is removed by parchment remover machines before drying.In general, the difference between each of the techniques is the amount of mucilage (or mesocarp) that is removed after the peel. Remember, with pulped natural only the peel is taken away.

Now that's the science part done, so let's look at the important question: how does it taste?
This method is all about separating ripe fruits and highlighting the sweetness of the coffee – making pulped naturals a consistent aromatic beverage with a superior quality.After the harvest, producers can cut costs as the coffee needs less space, both on the patios and in the drying machines. However, they also have to invest in equipment that will improve drying, storage and processing operations, treat wastewater, and be used for wet processing.

One of the biggest advantages of this process is that, by removing dried and green beans, you increase the cup quality and decrease the possibility of defects. However, when compared to the natural process, it's more expensive and requires a larger amount of water.
Cup characteristics: These coffees normally have the body of a natural coffee and the sweetness and acidity of washed coffees.
Location: This processing method is suitable for countries with low humidity, as coffee covered in mucilage needs to dry quickly to avoid fermentation.
Advantages: It produces a high-quality beverage that can be sold for more. Fewer workers are also required.
Disadvantages: Due to the expensive machinery, there are higher costs involved, and more water and energy is used.