Christmas Advent Calendars Recipes!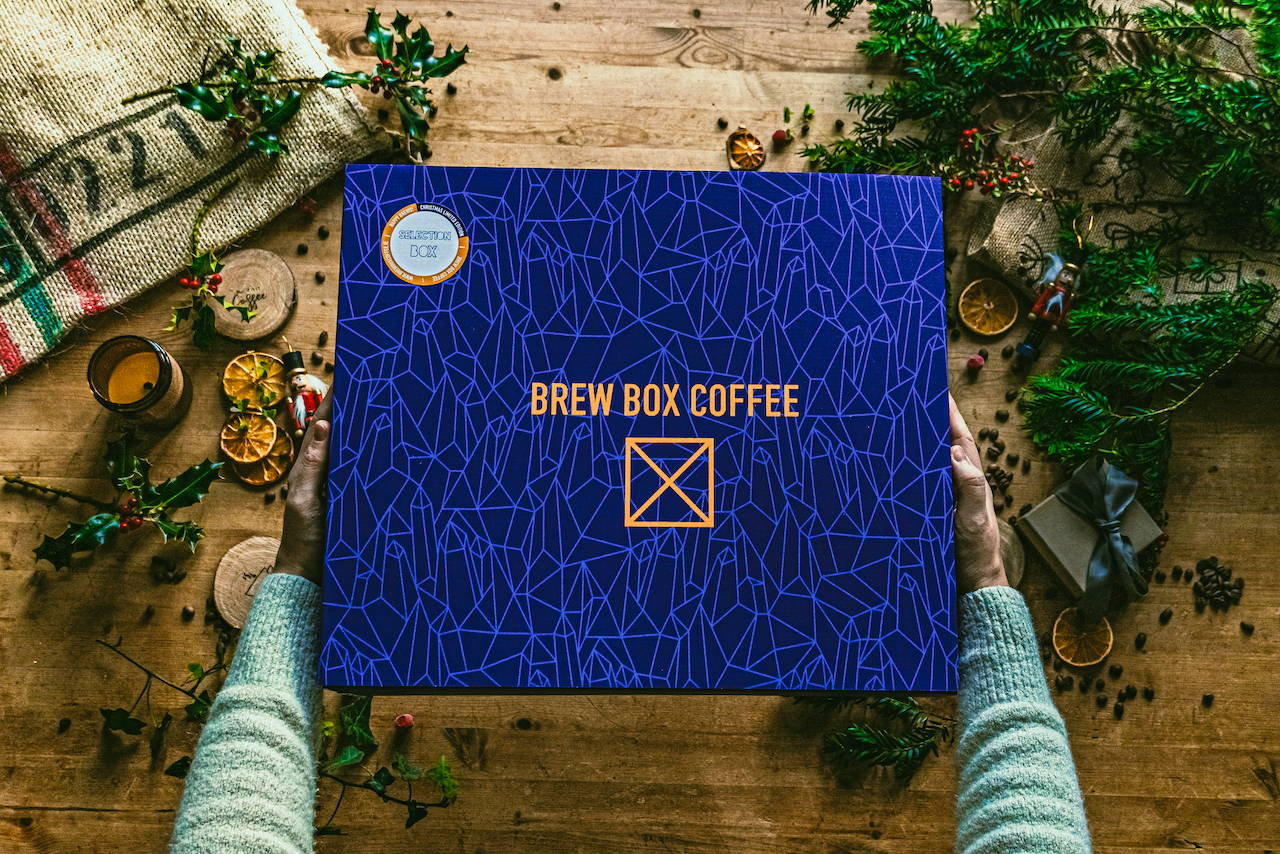 Your coffee boxes explained.
So this Christmas we started an amazing initiative to create the best coffee lovers christmas gifts possible. We pulled together 12 roasters with 24 coffees and put them into 2 boxes which forms your advent calendar. More to be explained below.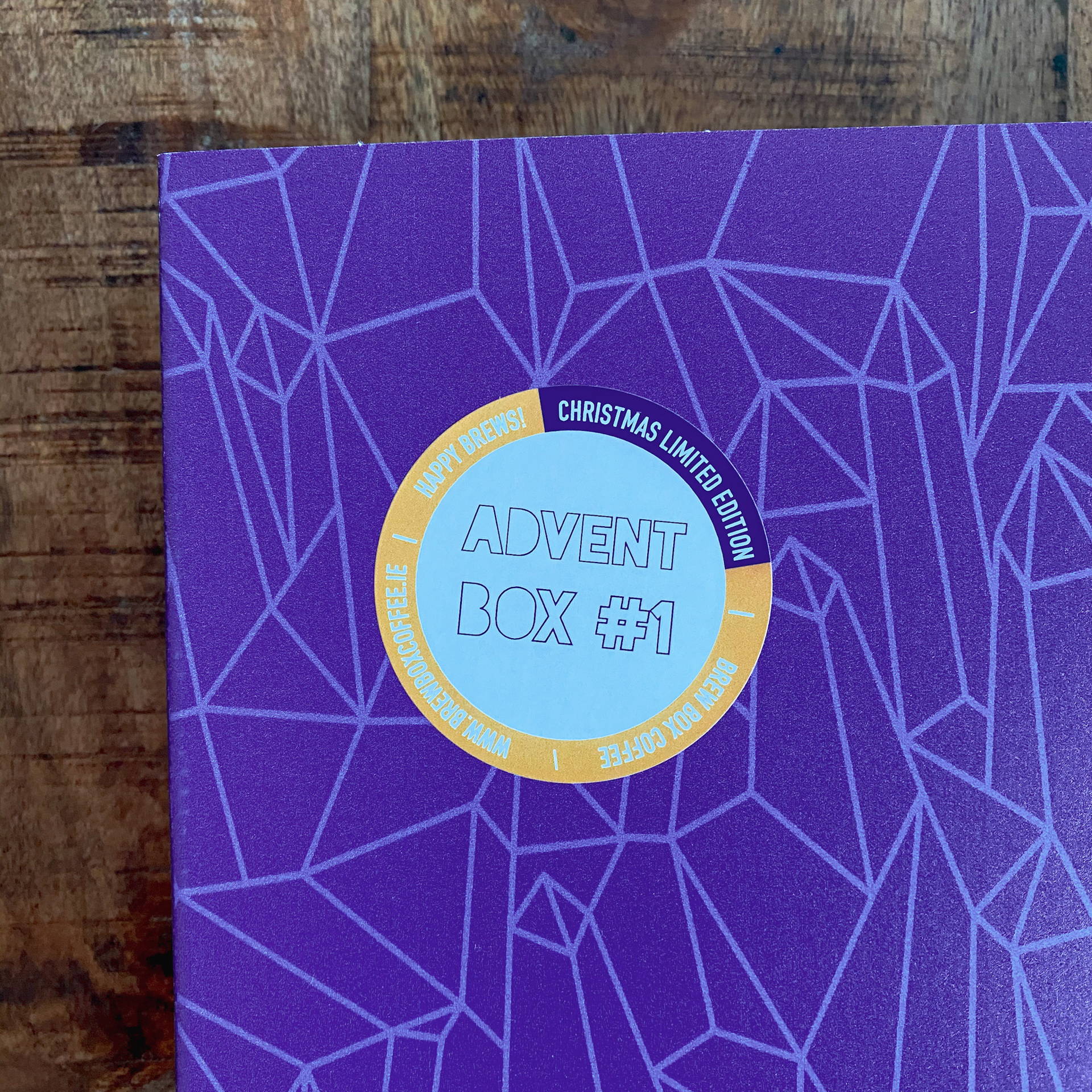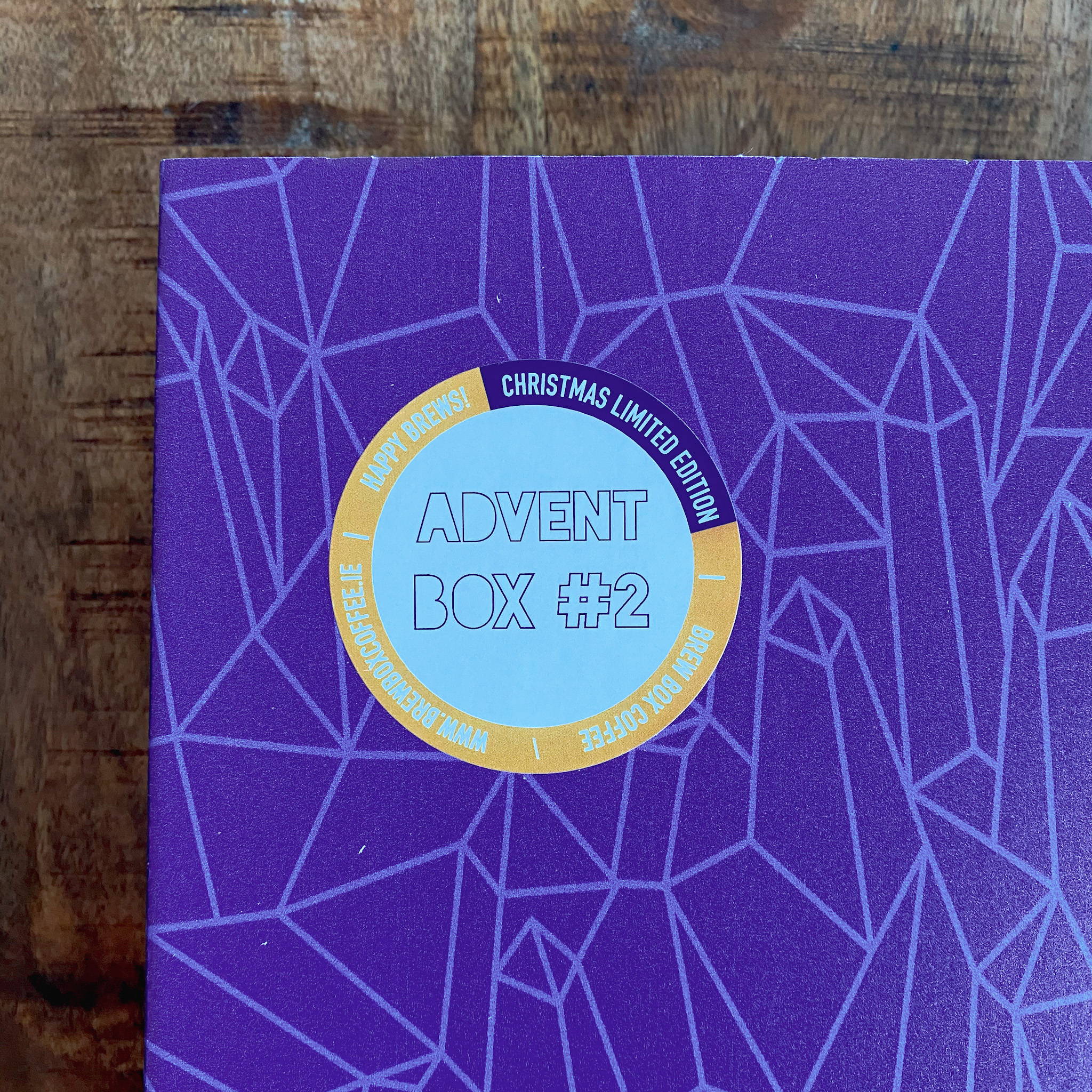 How do I use my calendar?
There's two boxes. Box 1 and Box 2. Each box contains different coffees from the same roasters. How they are to be used is, you start on box one on 1/12 and drink a new exciting coffee everyday. Then on 13/12 you move onto Box 2.
Now this is what might be the confusing part for some, the numbers in Box 2 are also 1-12. As a small business it was far too expensive for us to do a small print run of 13-24 of this insert. Lessons learnt for next year! So on 13/12 you start on coffee 1 from box 2, on 14/12 you start on coffee 2 from box 2 etc. etc. Catch my drift?
The fun part is that the roaster won't be revealed until you open up your advent.
How do I use the selection box?
For the selection boxes we wanted a similar but smaller gift option for people this Christmas. It can cover the 12 days of Christmas the first 12 days of december or whatever you like that's the beauty of them!
What's in them is, they're essentially either a box1 or a box2 of our advent calendars. You would have received the coffee menu inside so you can see exactly what coffee your drinking and form who!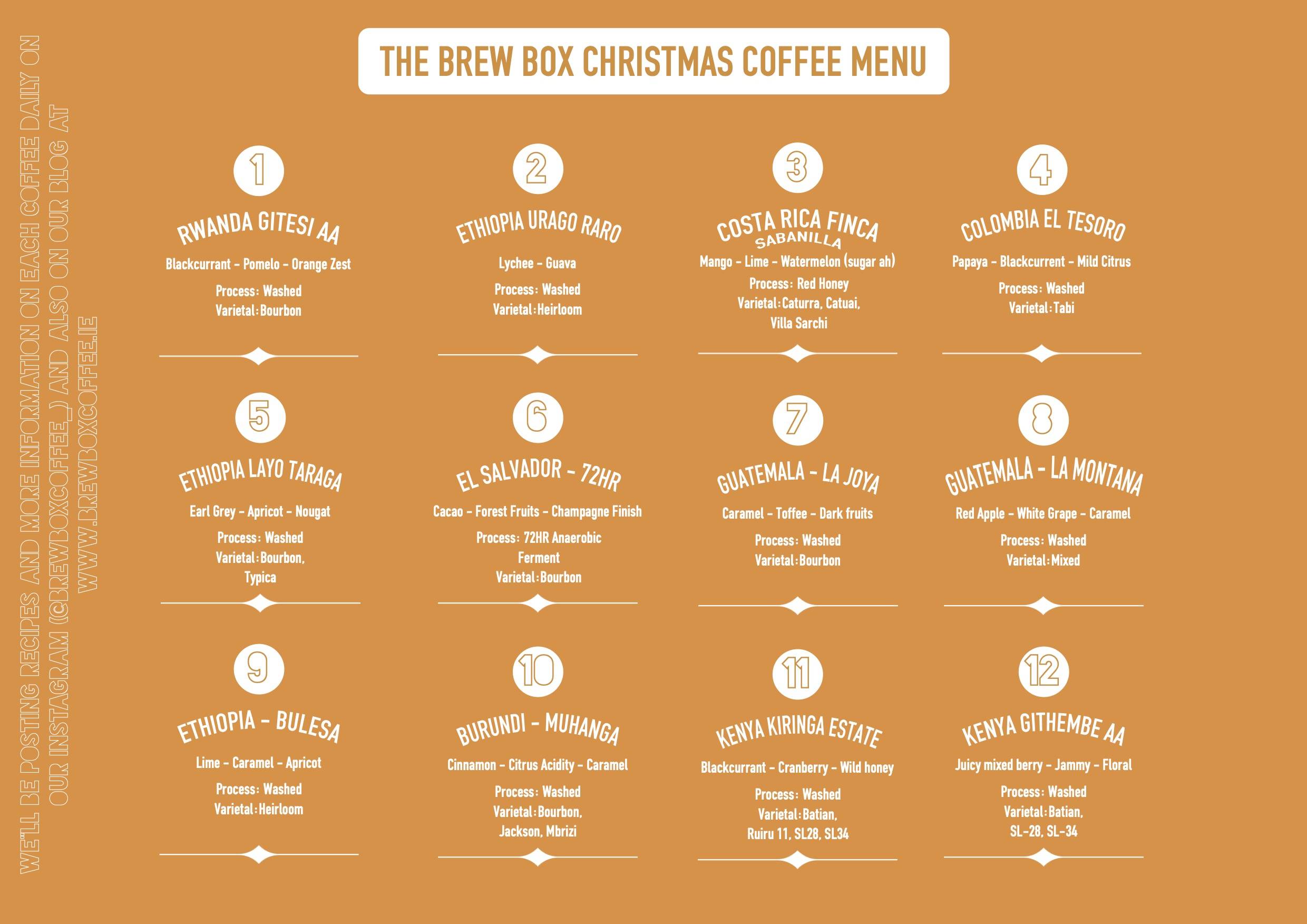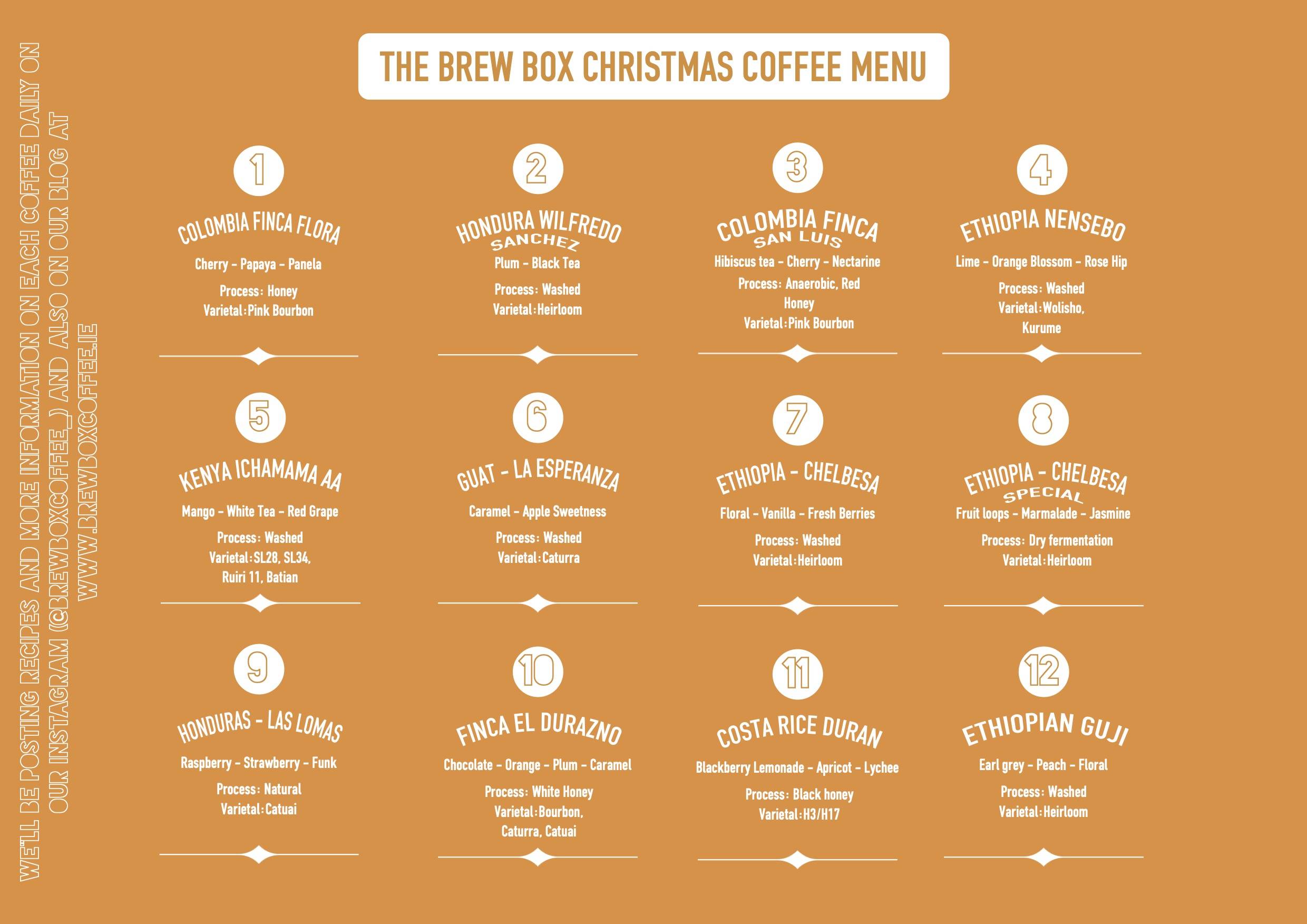 We'll be posting all recipes for box one as we go each day. These will also be posted with videos to our instagram (@brewboxcoffee_)
If you're an advent calendar purchaser or a selection box purchaser you can see all of our brew recipes here.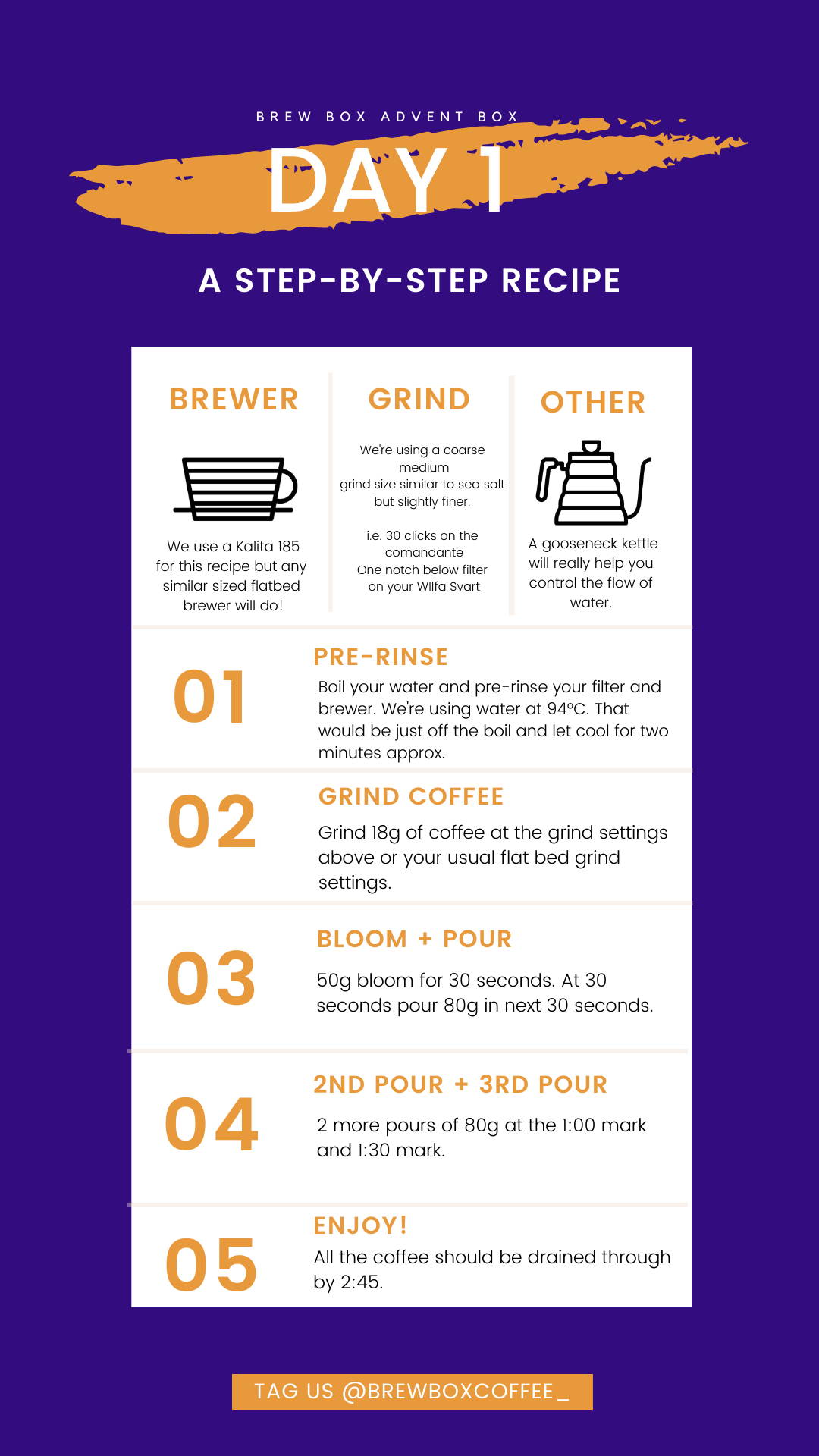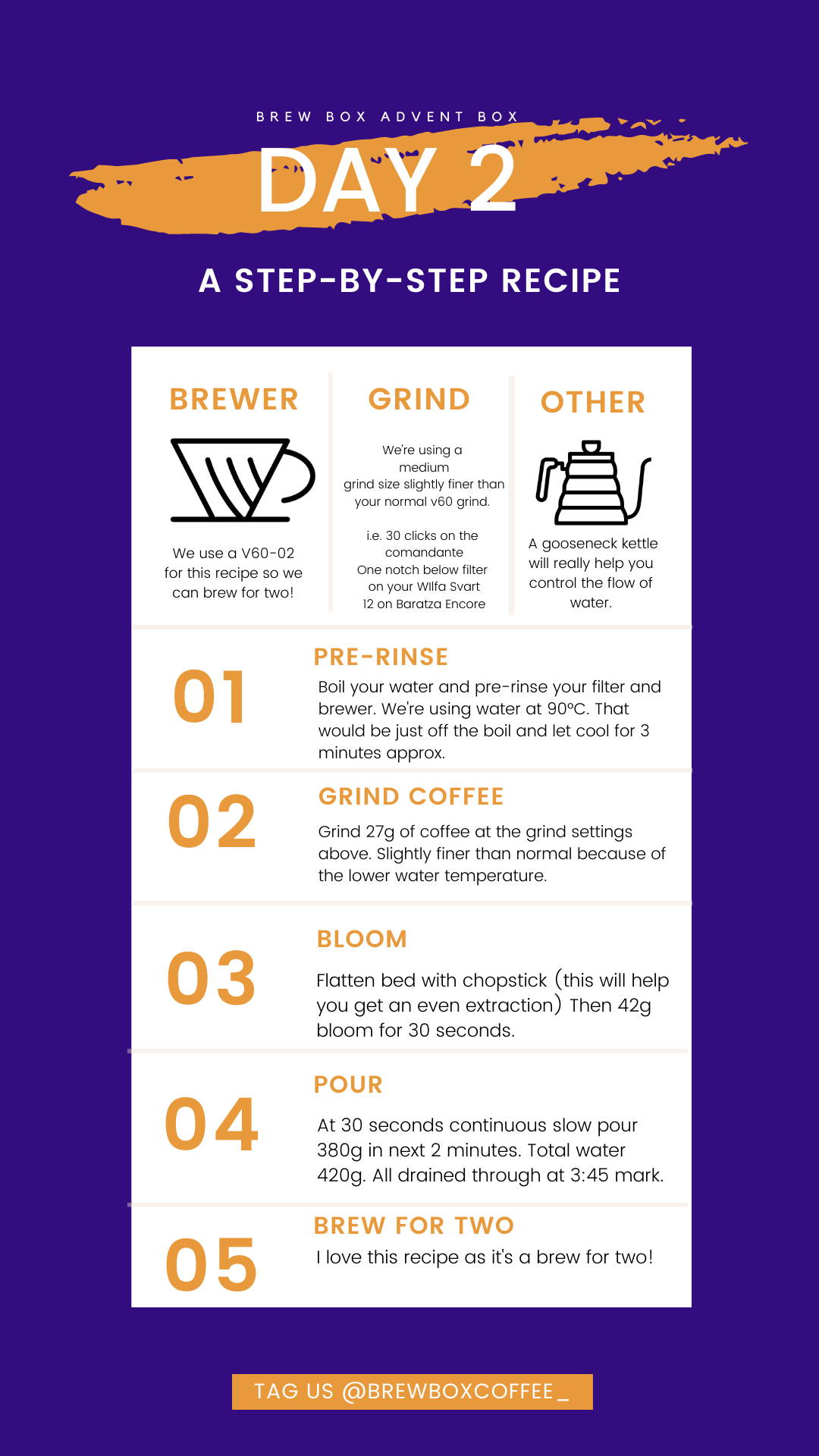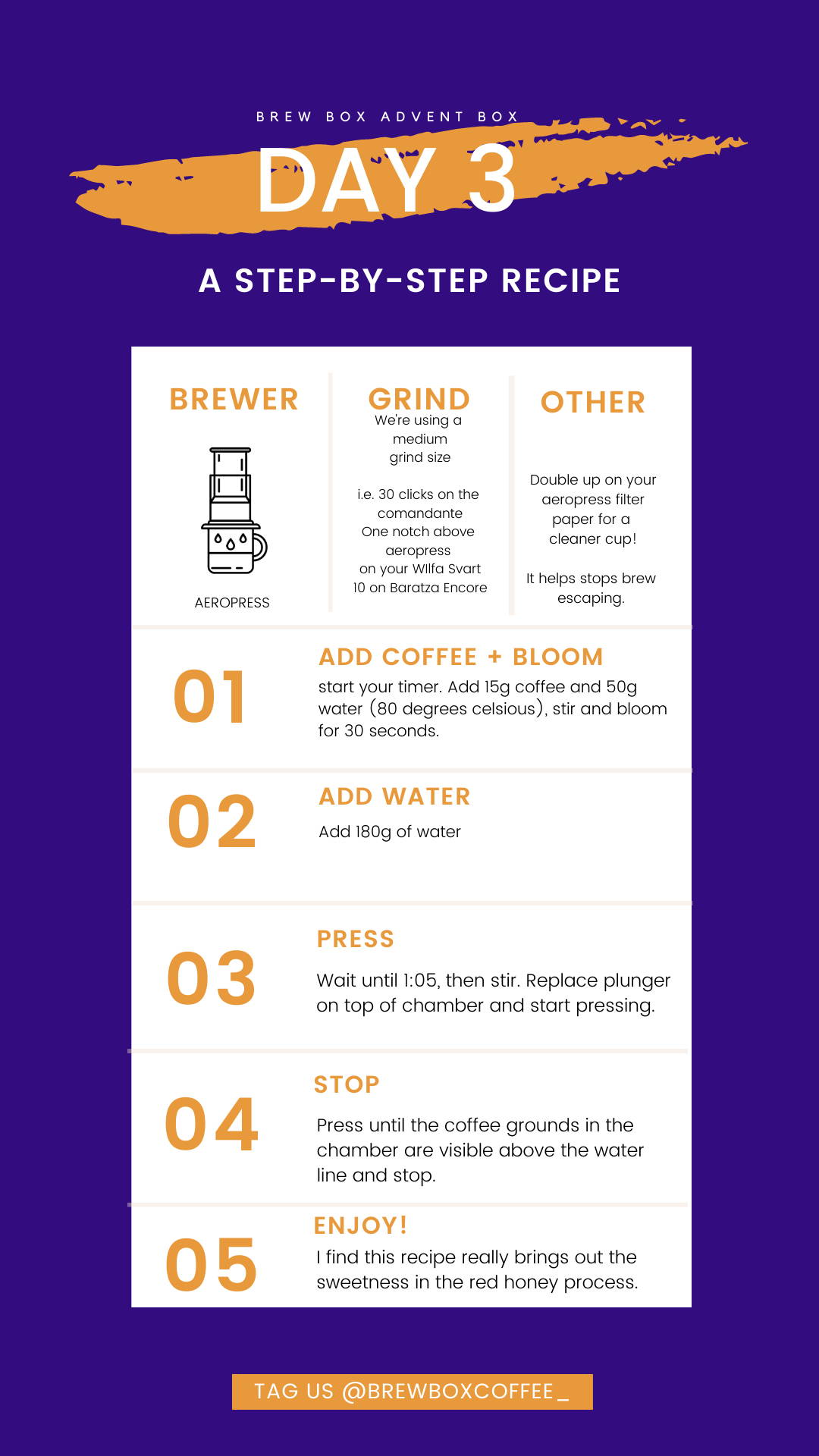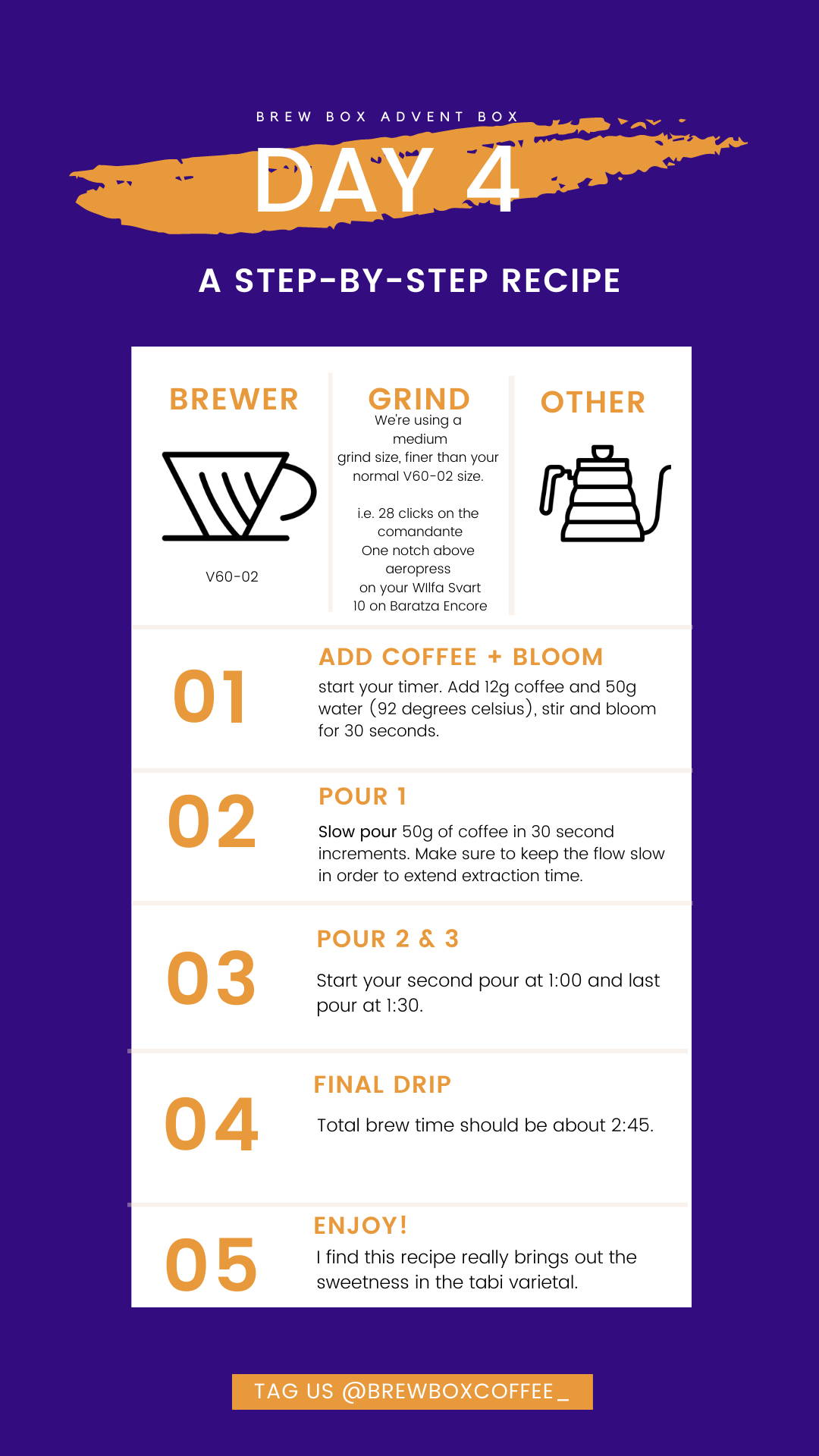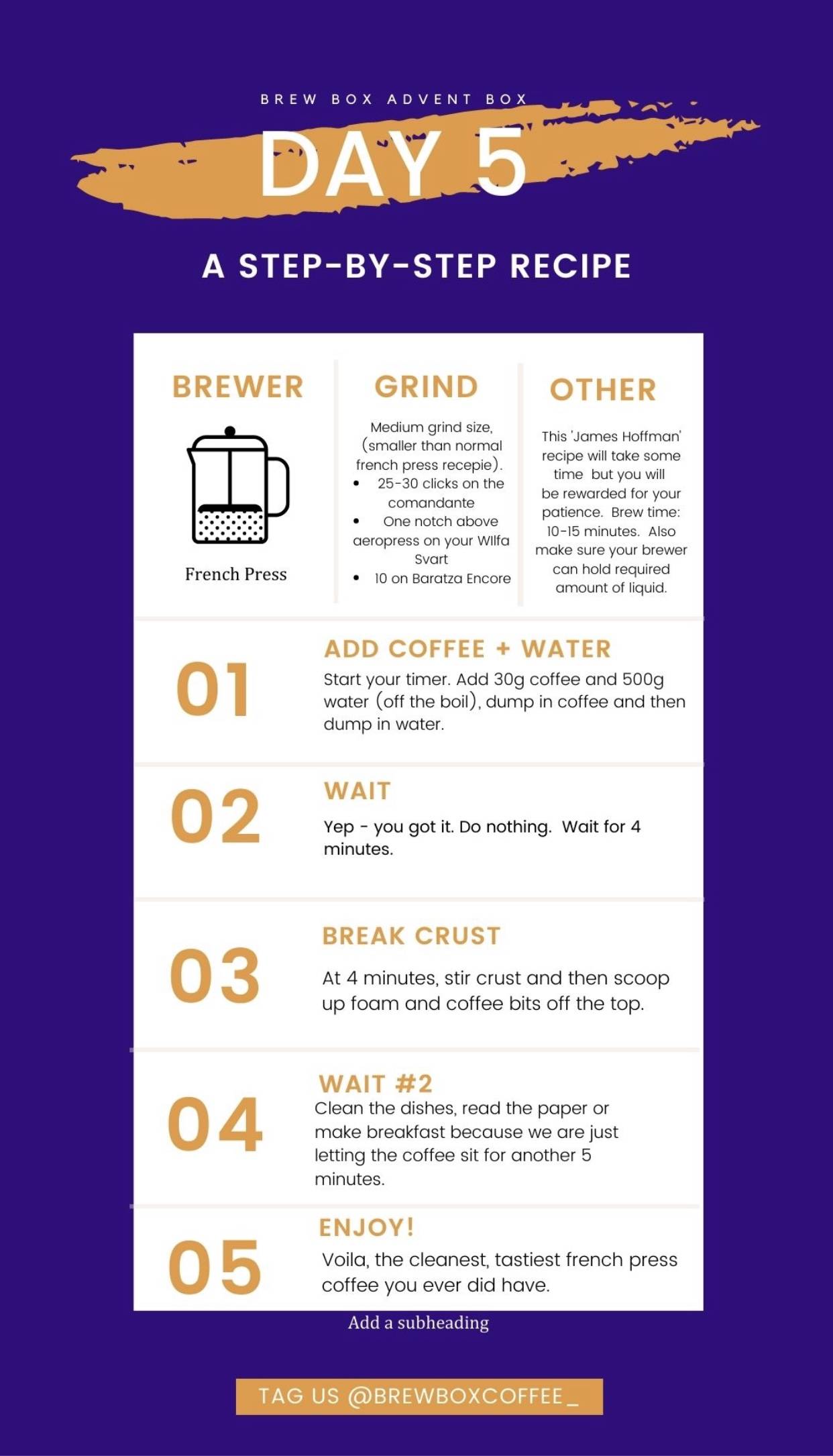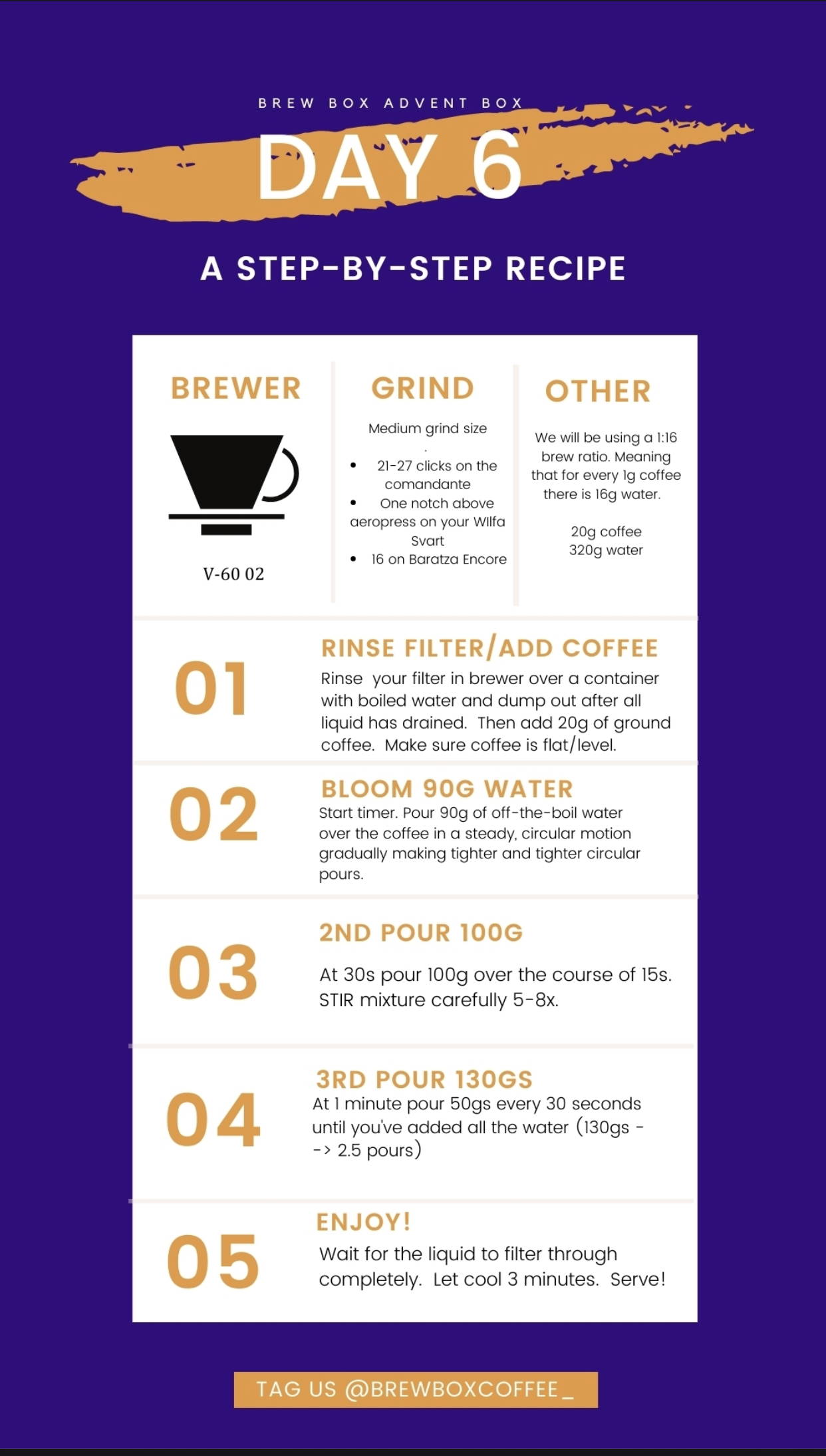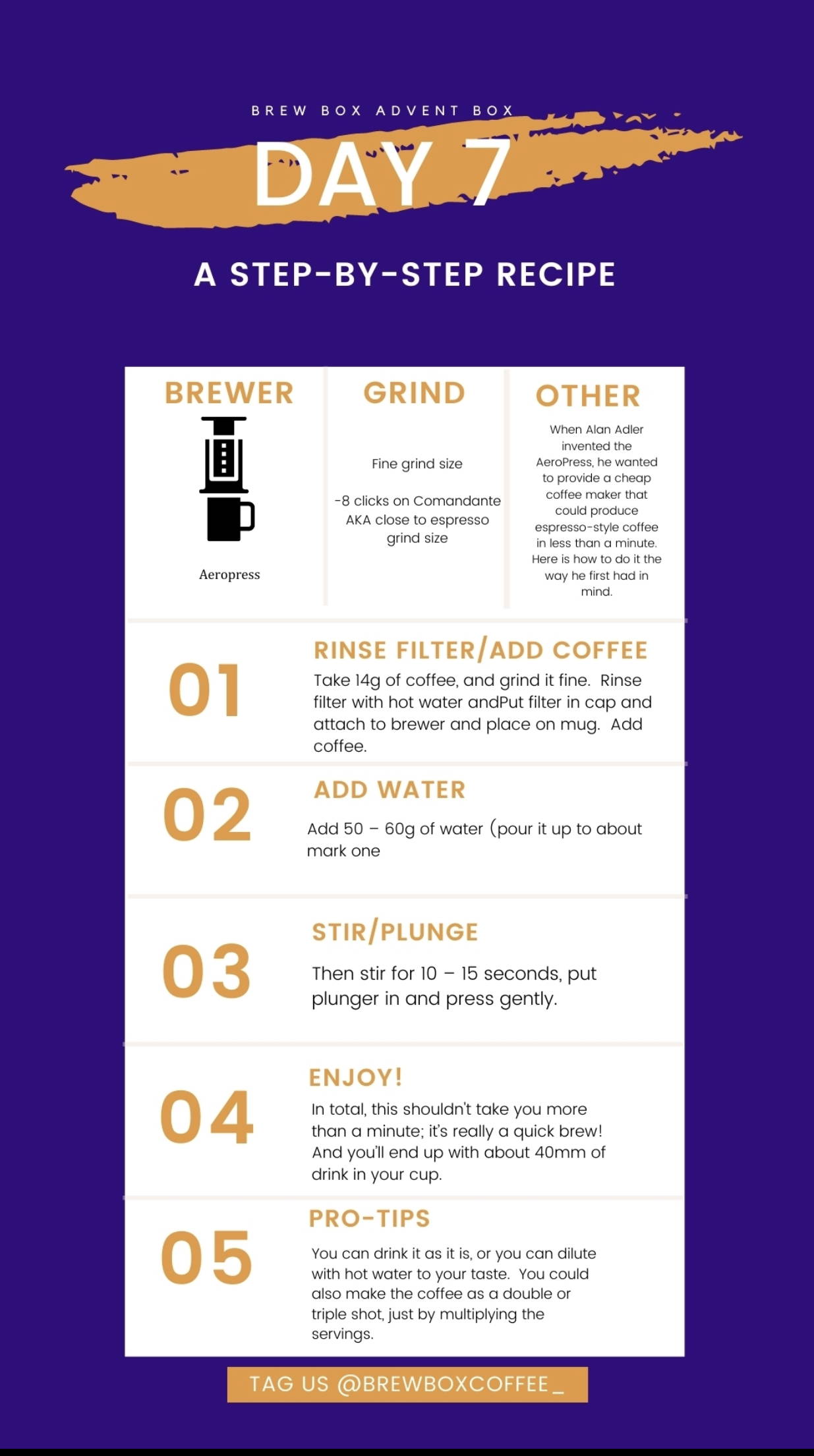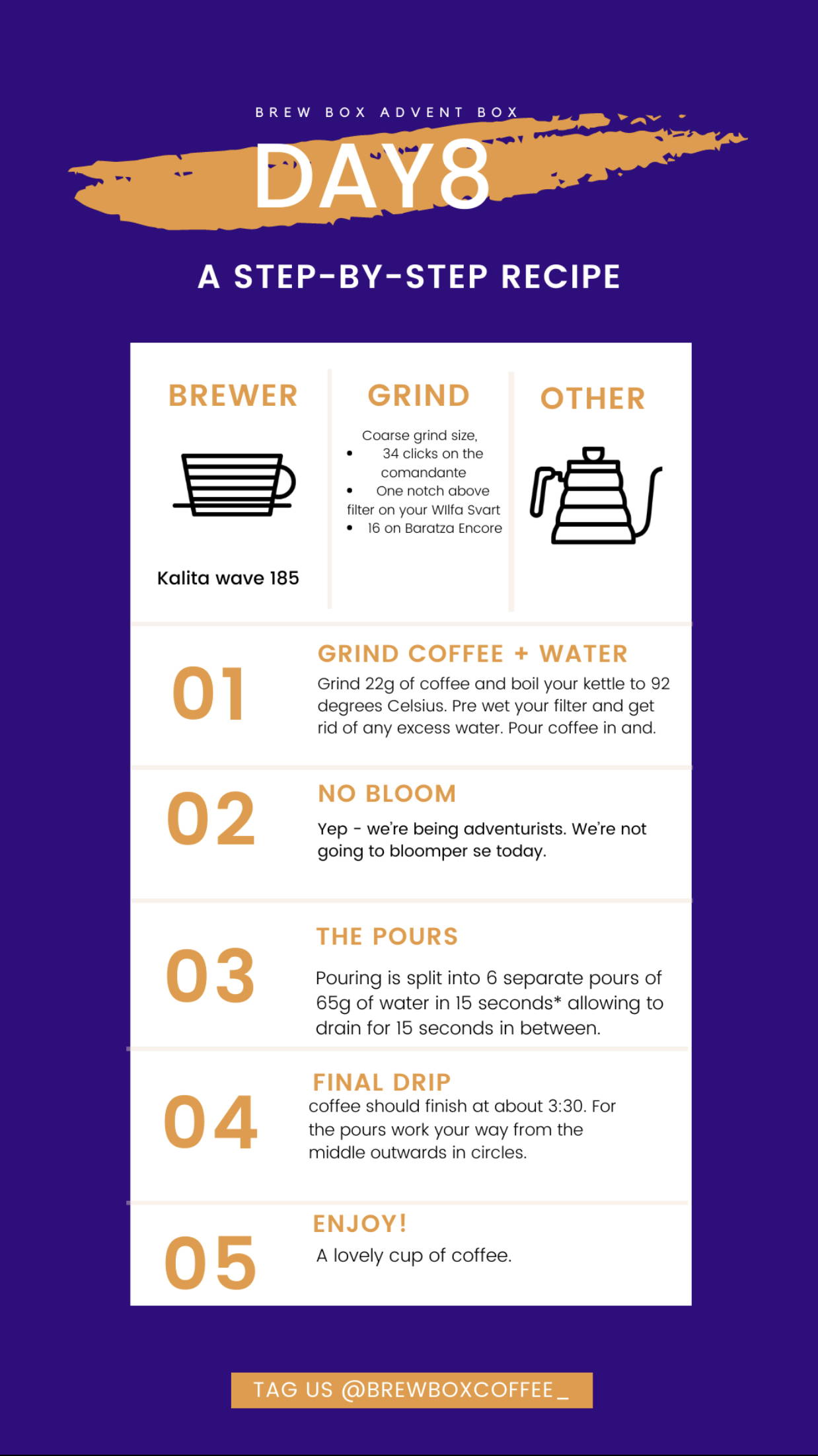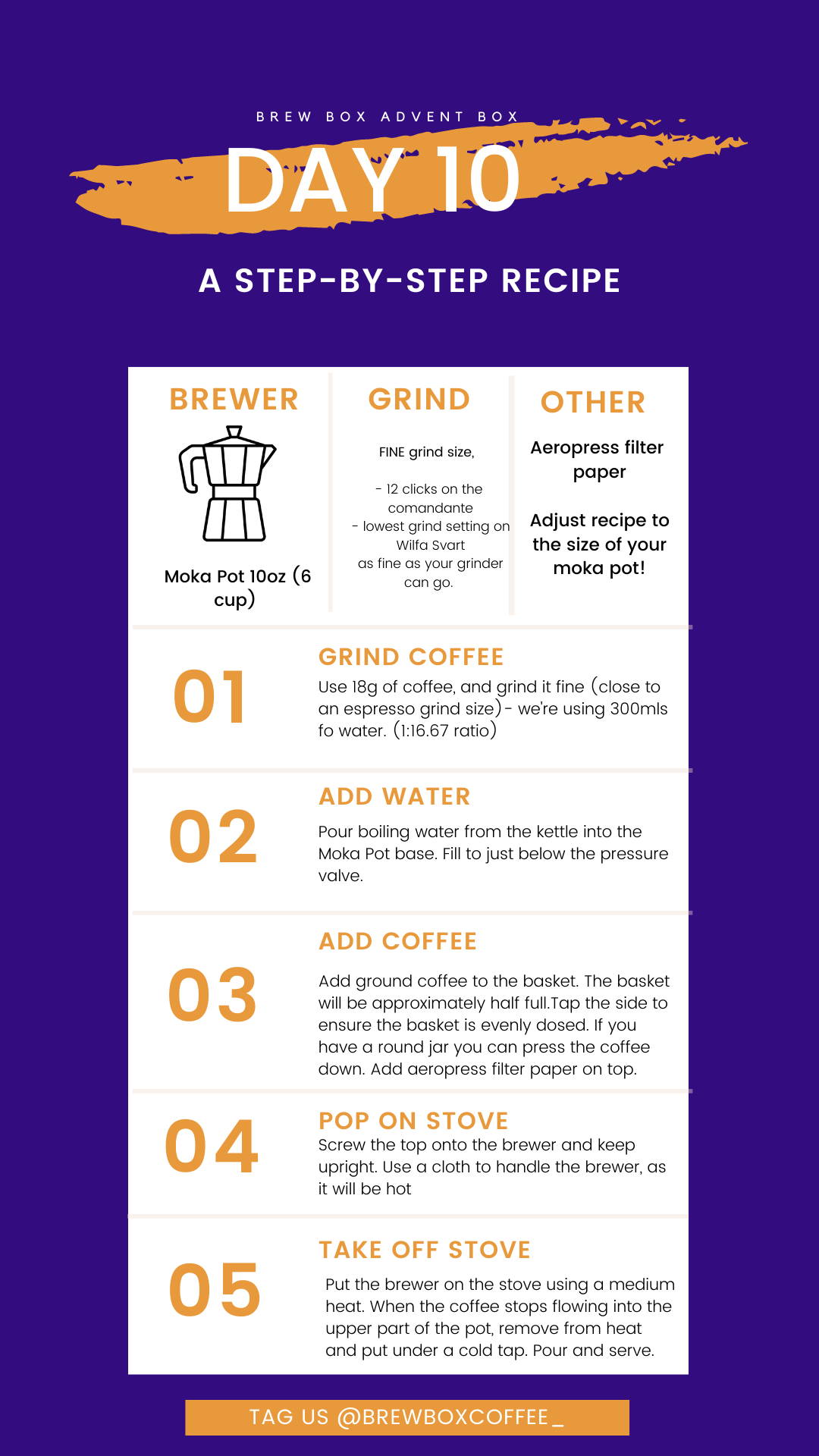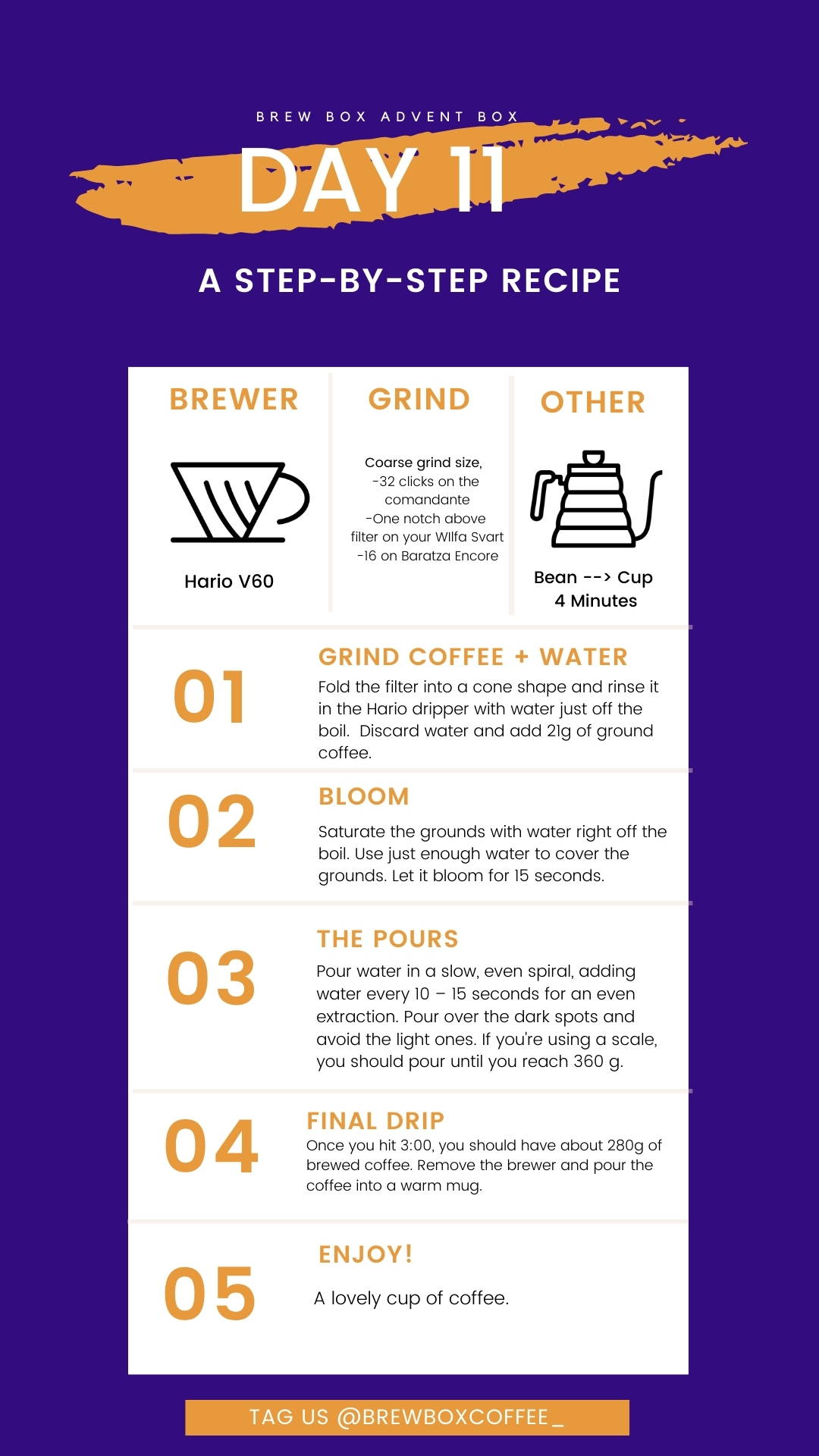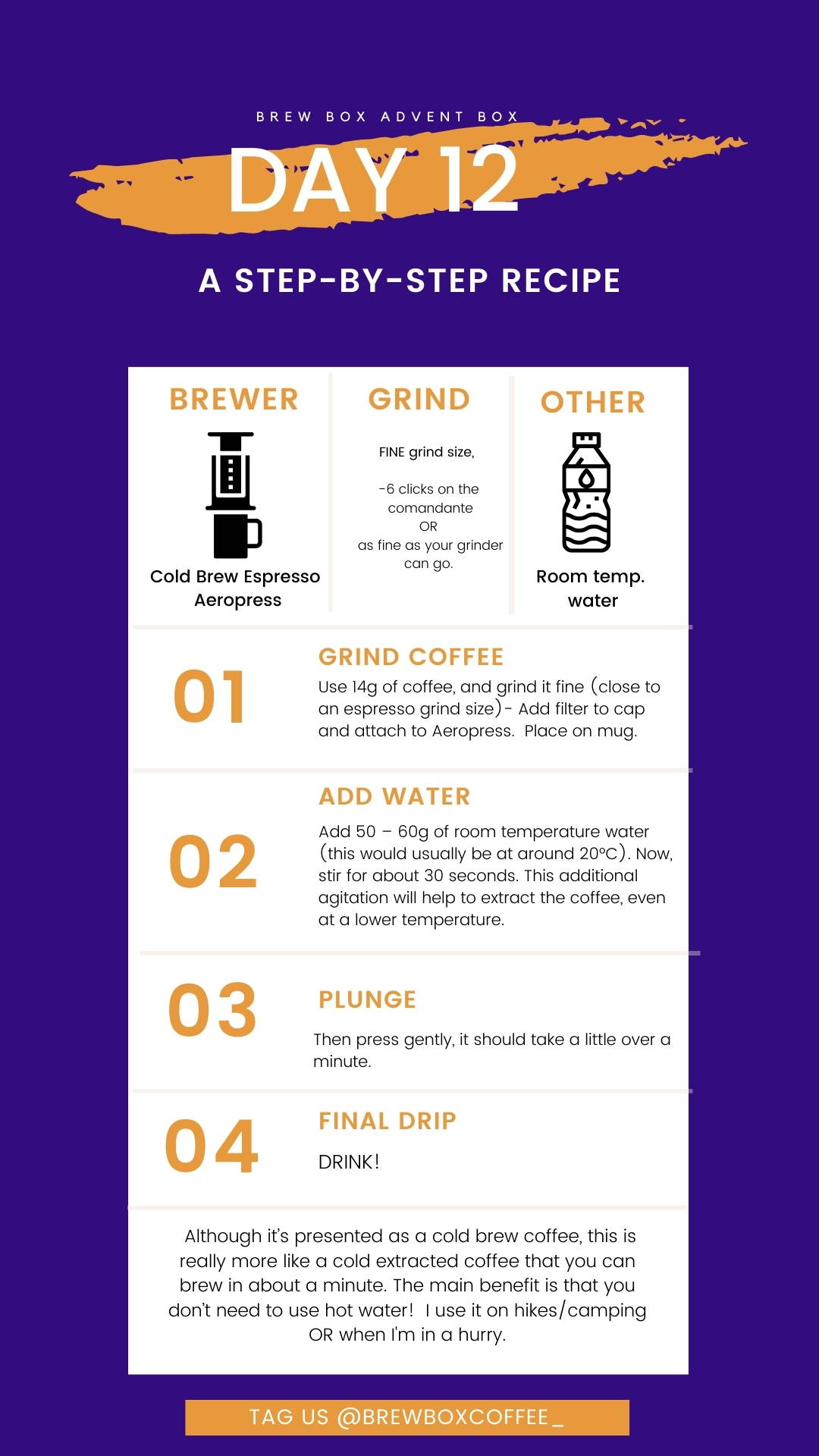 This is the second box our Advent Calendar.

Please note the boxes are numbered 1-12 for days 13-24!