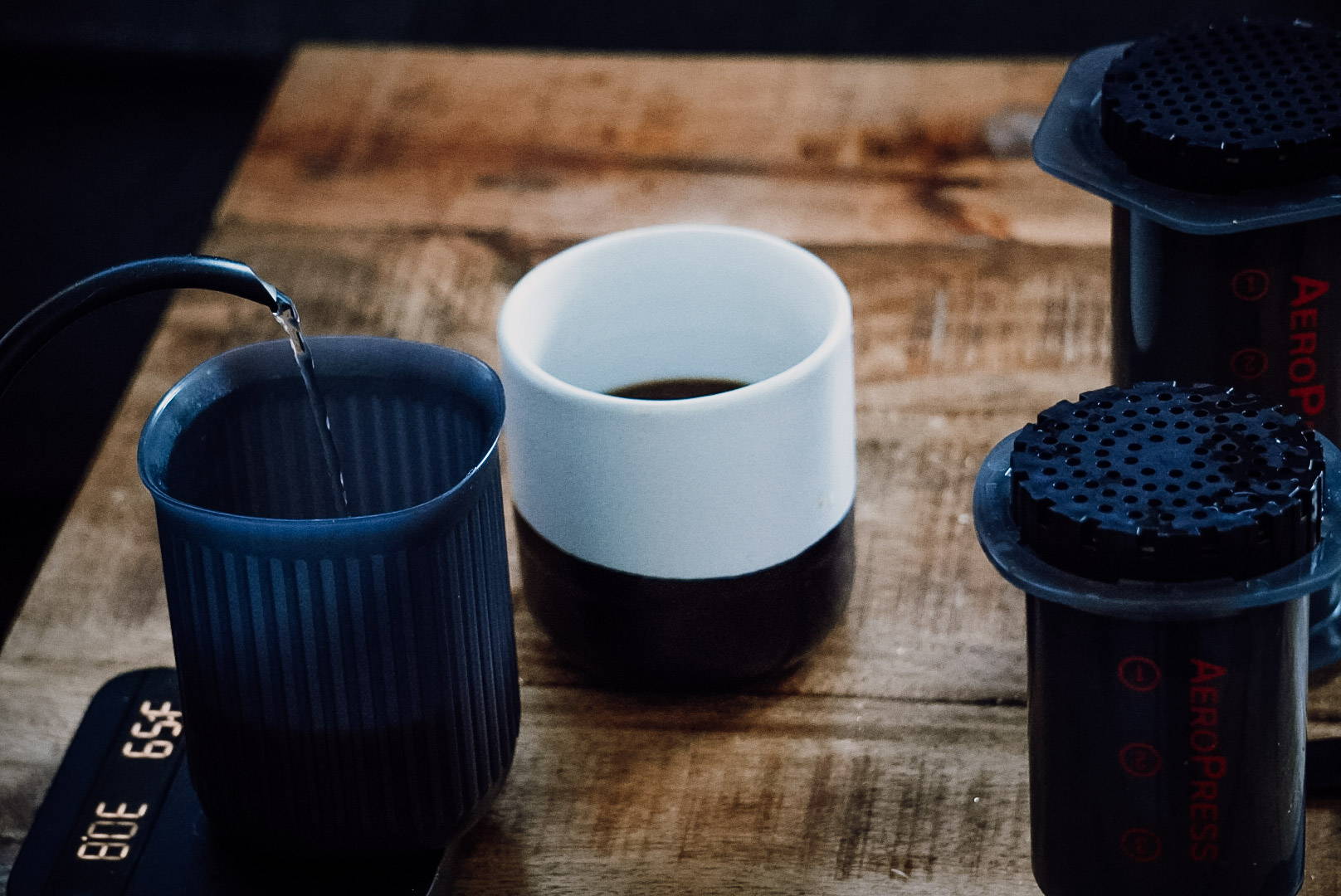 Last year, Aeropress launched a new product called the Aeropress Go. For years, we've been long-time fans of the Aeropress and love how quick and easy it is to brew a delicious, full-bodied cup of coffee with it.

But what makes the Aeropress Go different from the Aeropress? Is it an improvement to the original? What's the best way to brew coffee using it?
We'll answer all these questions below & give you a brew recipe to use with your Aeropress Go!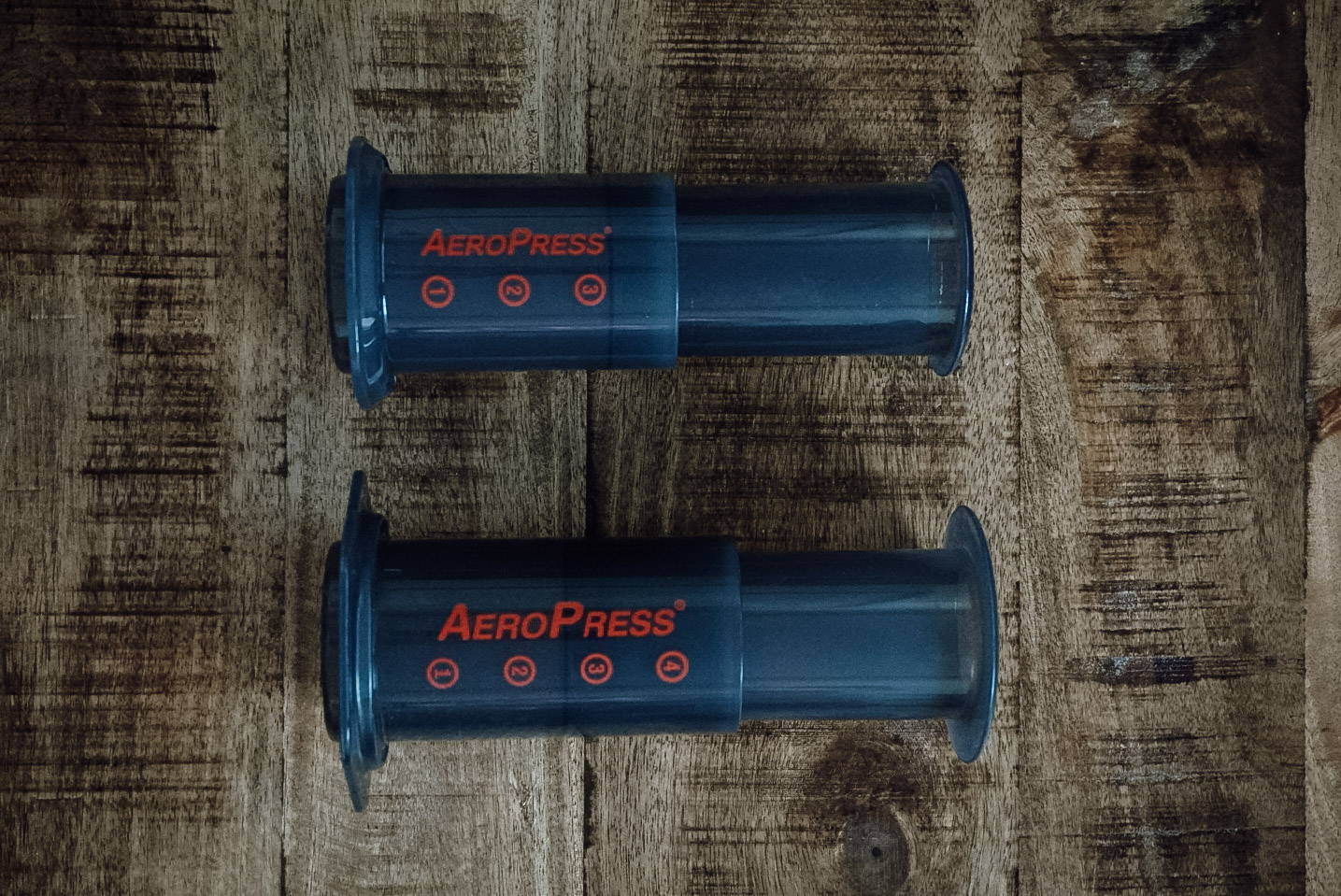 Size comparison: the Aeropress Go (top) and the original Aeropress (bottom)
Aeropress vs Aeropress Go:
What's the difference?
To put it simply, the Aeropress Go is a shorter version of the original Aeropress coffee filter.
Its smaller size is engineered for easy travel so you can brew delicious coffee on the go, whether you're on a lockdown walk, working a long shift, or (eventually!) a sunny holiday.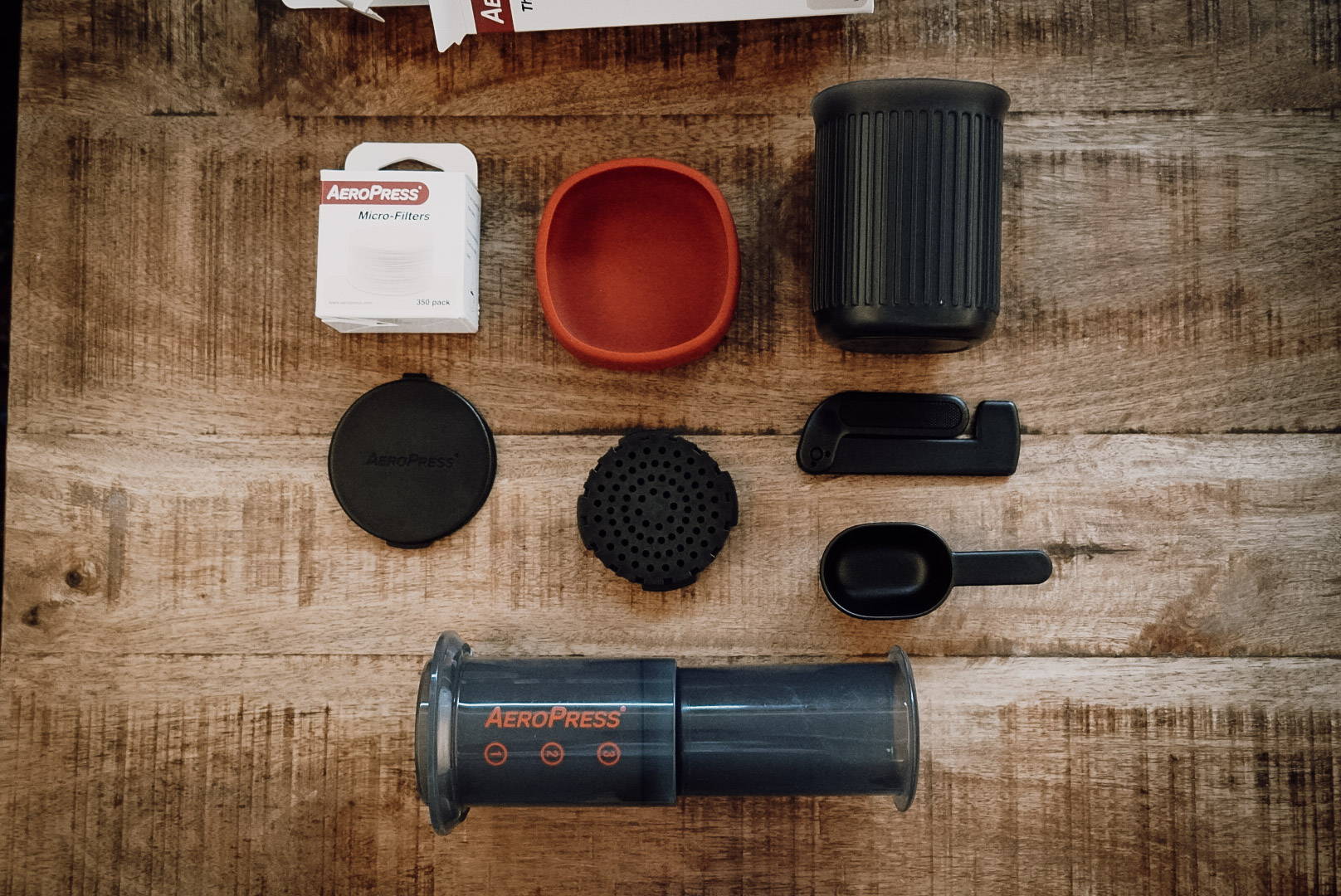 The Aeropress Go also comes with a sturdy little travel mug, lid, papers, scoop and stirrer, so all you'll need to brew delicious coffee is hot water and freshly ground coffee. All the parts included fit inside the travel mug which also doubles up as a handy 'carrying case'.
The cup is made of plastic, which means outdoorsy folks can take it on their adventures without the fear of breaking it in your backpack or cracking it when plunging at high altitudes.
In terms of features and functionality, the Aeropress Go works the exact same way as the original. All that is required to make a beautiful brew is some coffee, hot water, a good stir and a plunge. We'll show you our favourite brew method for the Aeropress Go further down this page!
Is the Aeropress Go an improvement to the original?
It depends on what you want to get out of it!
If you're looking for a filter that you can easily take with you anywhere, the Aeropress Go is perfect for you. Or if you're like us and live in a small apartment in the city where big kitchens are only dreamt of, you might find the Aeropress Go is much more space efficient!
However, if your main purpose for buying an Aeropress is to brew lots of cups of coffee for your friends and family, the original Aeropress would be a better fit for you.
What's the best way to brew on the Aeropress Go?
We never like to say there is just '1 best way' to brew a cup of coffee - it's completely subjective and down to the drinker's taste!
Due to the smaller size of the chambers, we like to use the bypass method on the Aeropress Go. This means that we brew espresso-style coffee in the chamber and dilute it with water once it's in the cup (find out more below...)
Everyone has their own preferences, but we find that the bypass method produces a fuller-bodied cup that's more reminiscent of an Americano coffee.
If you want to learn a range of Aeropress brewing methods, our Brew Online education platform has a step-by-step course that will teach you everything you need to know!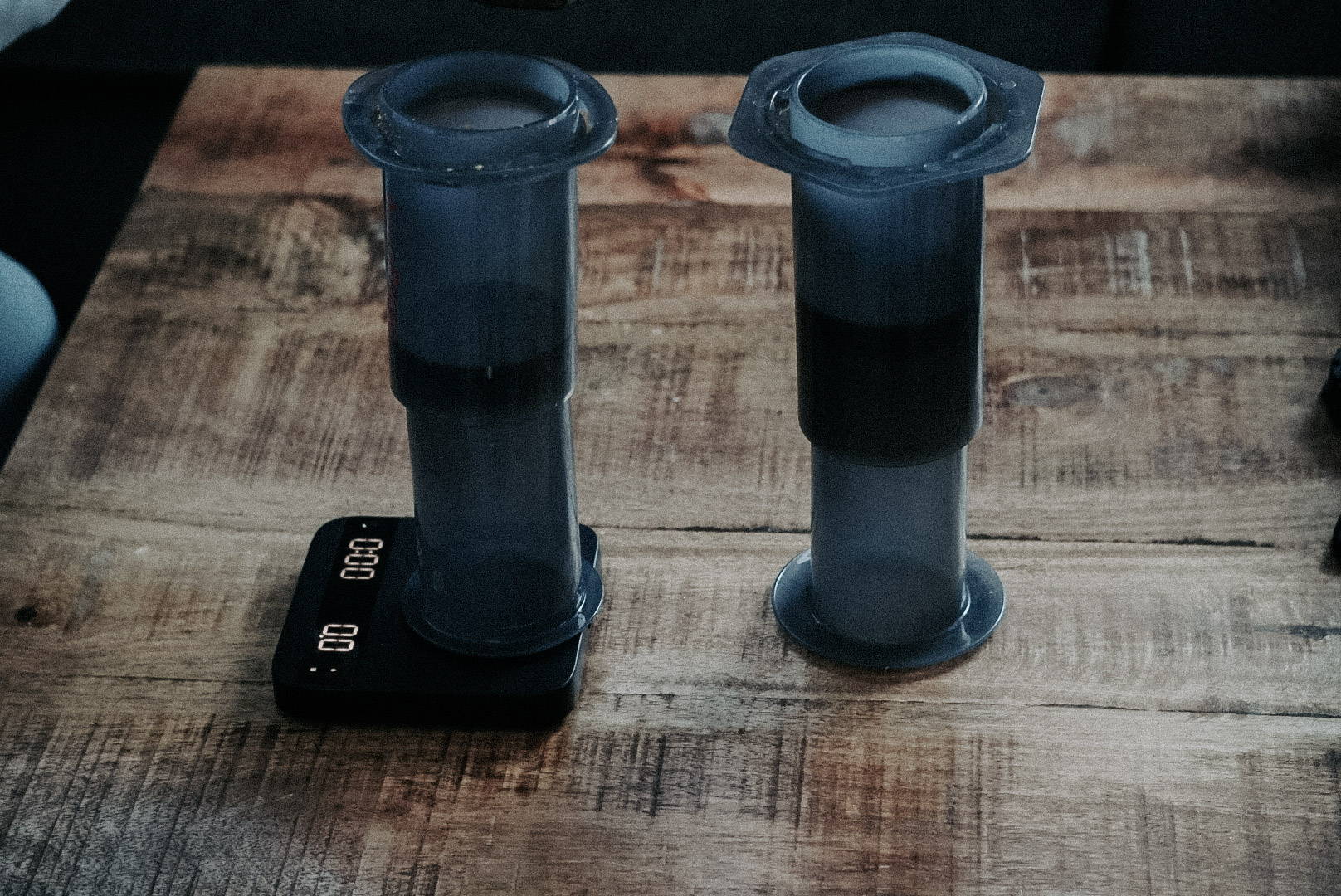 Your Aeropress Go



A stirrer or chopstick
A stopwatch or timer
16g of freshly ground coffee (medium sized grind)
200g water just off the boil
1. We use the inverted bypass method on the Aeropress Go, which means we put the plunger at the bottom and the water chamber on top (as pictured above).

2. Pour some hot water into your travel mug to preheat it.
3. Add your coffee into the chamber.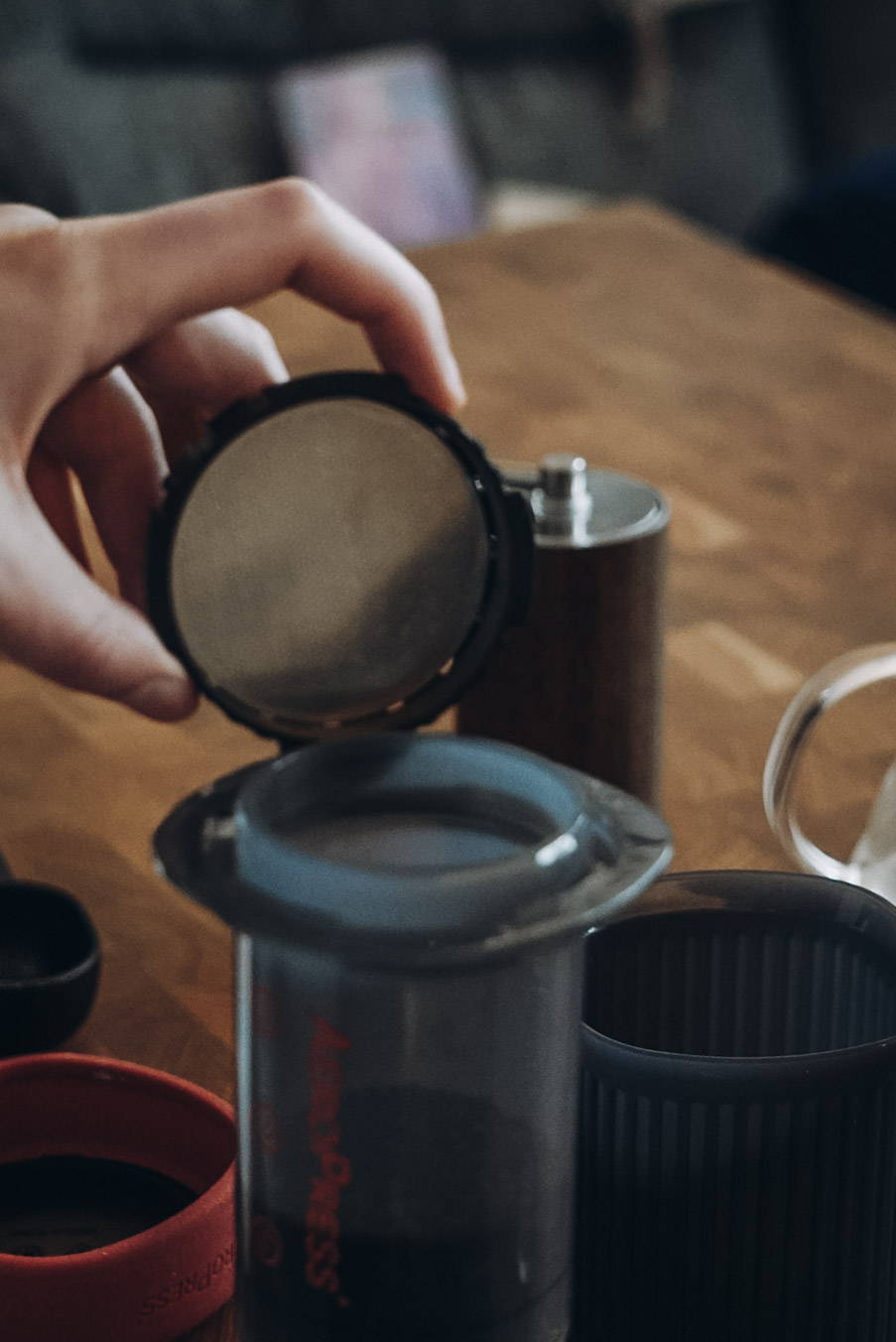 4. Start your timer and pour 160g water into the chamber. Stir until all the ground coffee is evenly saturated. It should then look something like this: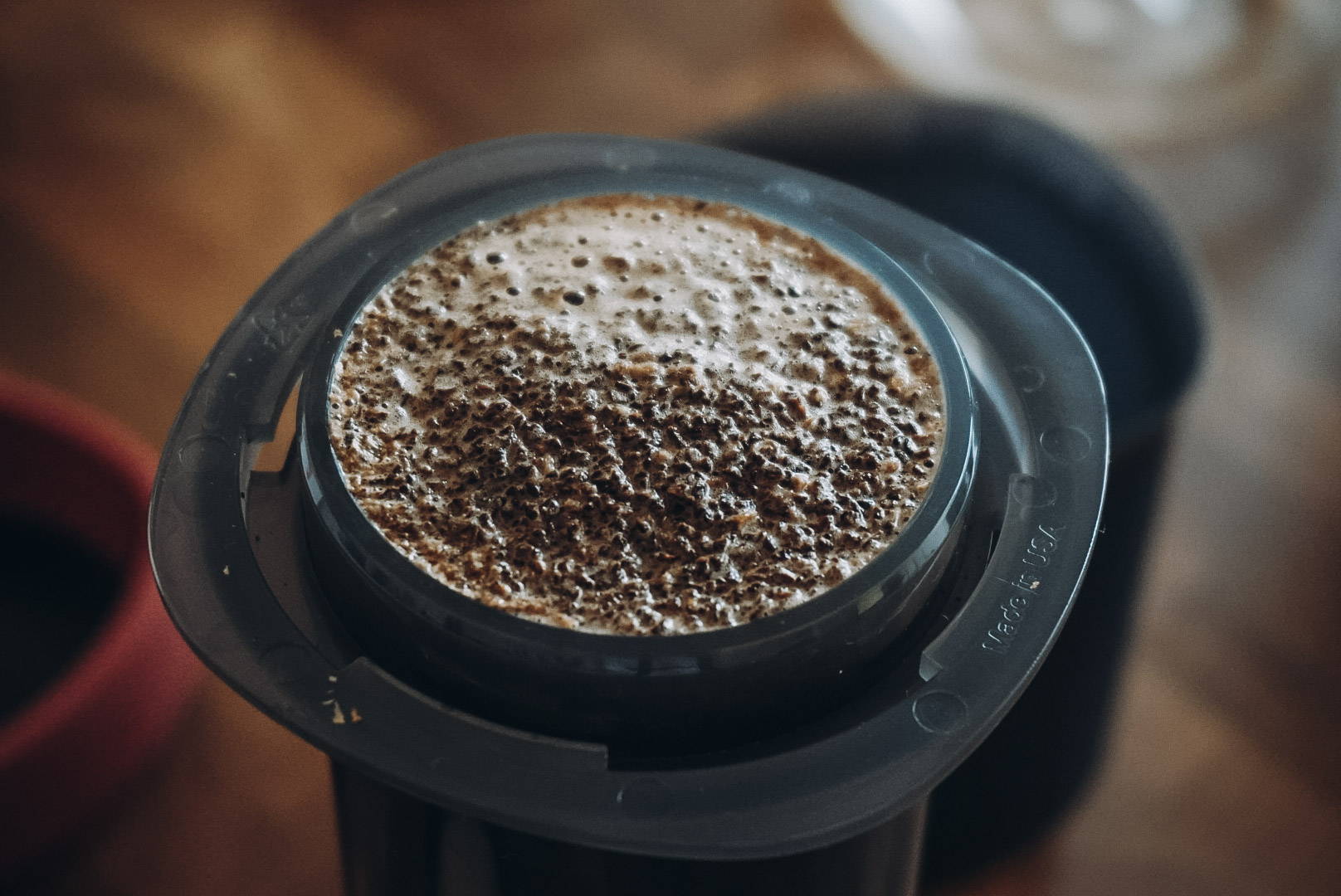 5. At the 1 minute mark, stir again.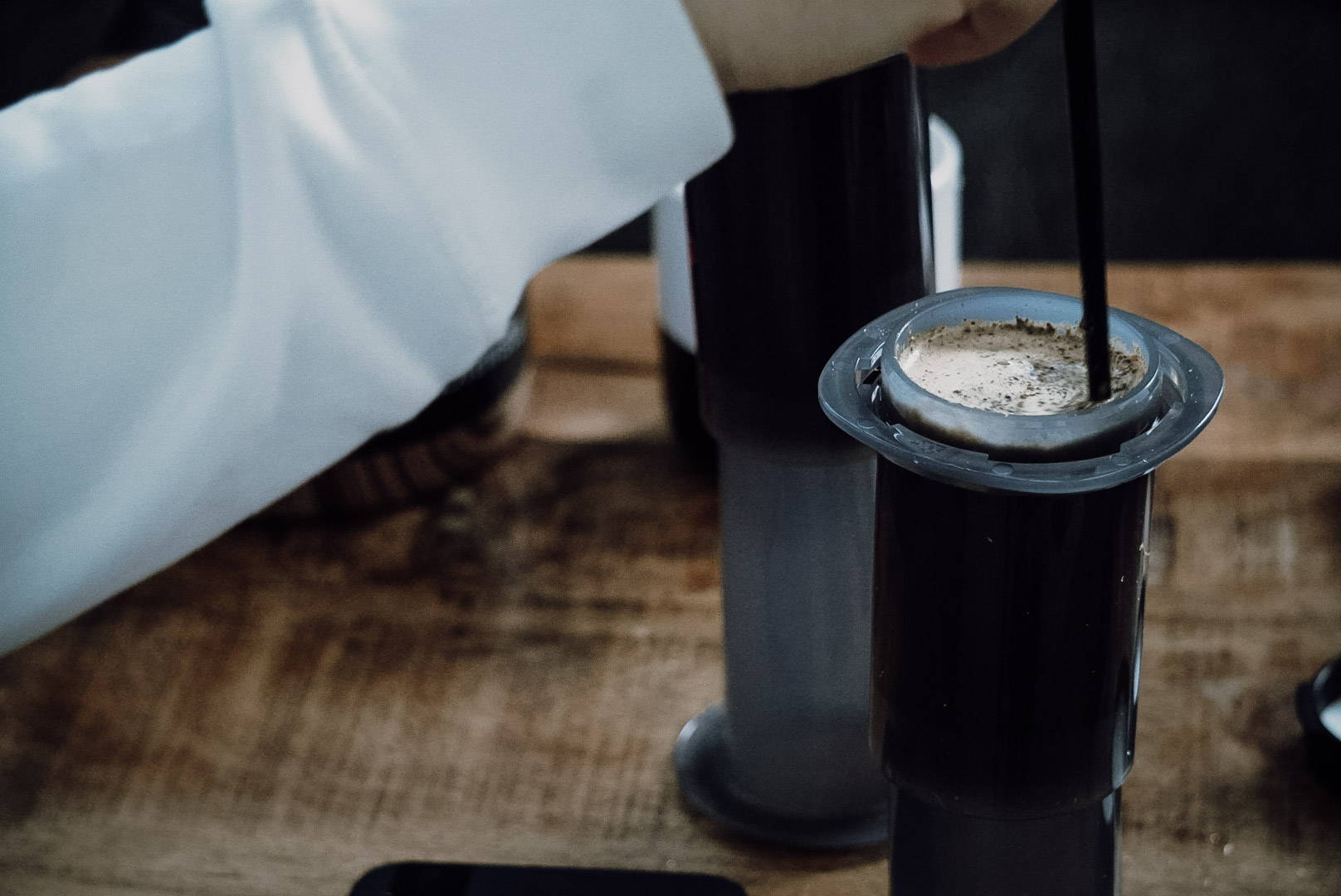 6. Add your filter to the top of the chamber, flip and plunge into your travel mug.
7. Dilute your brew with the remaining 40g water (or to taste).

8. Enjoy your coffee on the go!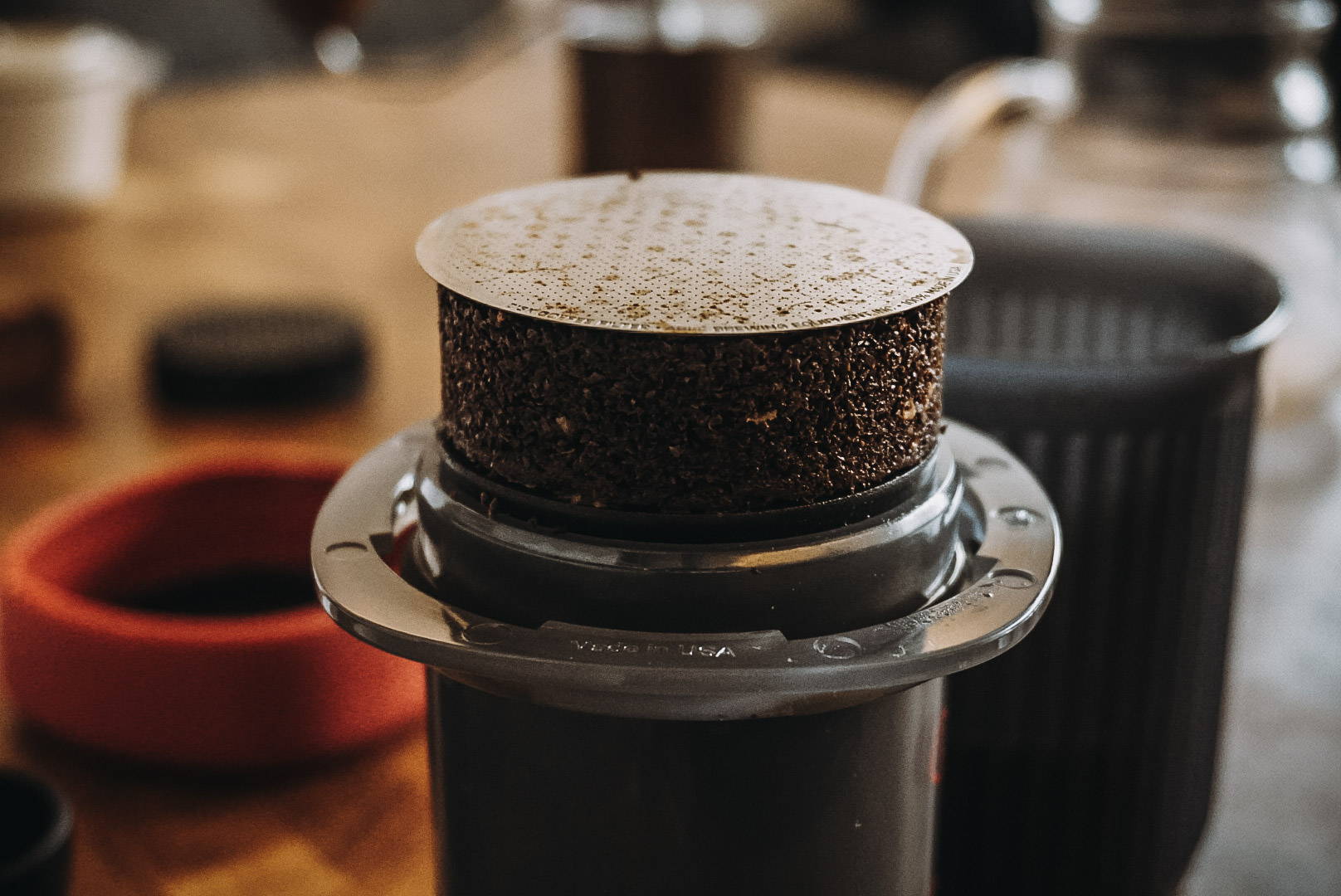 Thinking of getting yourself an Aeropress Go?
If you have any questions about it, feel free to reach out at support@brewbox-coffee.com. We're always happy to help!